Hello,
I am pretty new to HiveOs , anyone can tell me what is this issue and what the meaning of this ?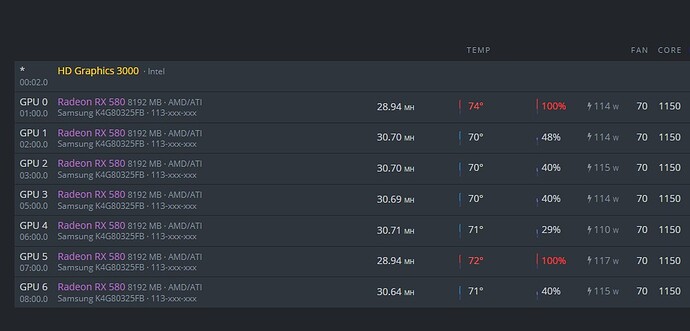 It is the temperature 71 degree but then next to it 100% in red …
I tried to reduce the CC and MEM but still happened. Any advice?
Best regards,