Was wondering if anyone could assist.
Recently I have been able to mine out Shiba Inu through Info I have taken from the unmineable.com website.
But under HIVEos supported coins it said I should be able to mine GALA coin.
If anyone is doing this succesfully through unmineable.com? Or is anyone succesfully mining GALA in any respect.
I have tried to go through unmineables website and tried putting in the flight sheet settings they recommend.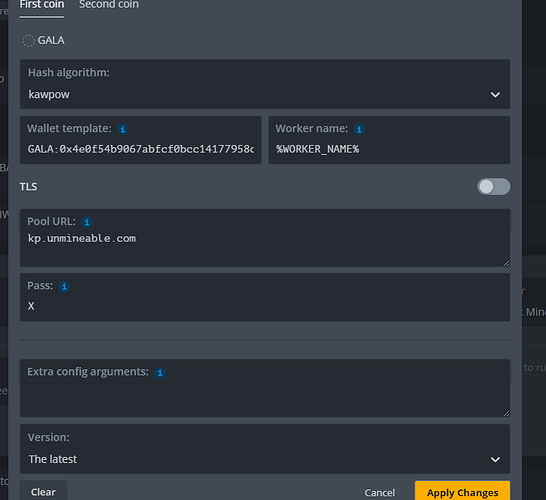 But when I also add the mining pool info: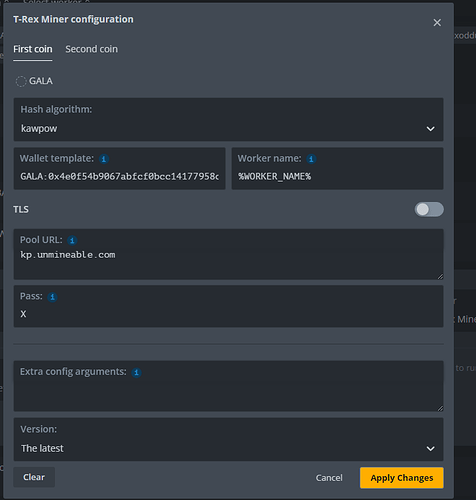 I turn on the mining units. But can't even get it to sync. In fact it says no hashrate at all-
Can anyone advise me please?