Top ASIC cryptocurrency Miners
Here is the list of best ASIC miners for mining cryptocurrency:
Jasminer X4 – this ASIC miner has a built-in PSU and high-RPM fan cooling, low power consumption per megahash, rugged casing, and is cost-effective.
Goldshell KD5 has a hashrate and excellent energy efficiency.
Innosilicon A11 Pro ETH revolutionizes the Ethereum mining network. One can use it for mining other Ethash algorithm coins at an exceptional return as soon as ETH switches to POS.
iBeLink BM-K1+ is currently considered to be #1 in terms of profitability.
Bitmain Antminer L7 9500Mh is the most powerful mining hardware for Litecoin and Dogecoin mining.
Innosilicon A10 Pro+ 7GB delivers impressive performance and adopts the most advanced crypto ASIC technology, bringing the optimal mining experience.
Jasminer X4-1U has built-in high static fans, consumes low power, produces low noise, is compact and easy to handle.
Bitmain Antminer Z15 is well equipped, has low power consumption and superior processing power.
StrongU STU-U1++ has a high hash rate with low power consumption.
iPollo G1 is a high-profit miner with a better hash rate and performance than multiple competitors.
Goldshell LT6 is one of the most powerful miners of the Scrypt algorithm.
MicroBT Whatsminer D1 has excellent efficiency and a stable profitability margin.
Bitmain Antminer S19J Pro 104Th is the newest generation of a SHA-256 algorithm mining ASIC that is considered one of the most powerful miners.
iPollo B2 is a reliable Bitcoin miner taking its hash rate and power consumption into account.
Goldshell KD2 is a powerful miner with a high hash rate and excellent power consumption.
Antminer S19 Pro has an increased circuit architecture and power efficiency.
Top 15 Best ASIC Miners For Mining
2021 was a successful year for crypto miners because of the ever-rising crypto rates and the massive adoption of cryptocurrencies worldwide. According to Coinmarketcap, there are already over 17,500 cryptocurrencies, and that number is still increasing! So it is impossible to know all of them. However, the essential thing for miners is the income from mining them.
We can mine some cryptocurrencies using CPUs or graphics cards, but often ASIC miners are far superior to these solutions. They are more powerful than GPU rigs in terms of processing power, where they can process much more data per unit of time as they are algorithm-specific. They are also energy-saving and are rated in hashing power or hash rate (hertz per second) either Gh/s, Th/s, or Mh/s. The ones with the highest ratings currently have terra hash ratings.
☝🏻Before we start
Do you want to get the maximum out of your ASIC? Are you concerned about electricity costs preventing efficient mining? Or perhaps you need to configure the ASICs settings to meet your needs? We have the solution: Hiveon ASIC is a firmware that will increase your hashrate, protect ASICs from viruses and provide you with multiple additional functions, including the free Hiveon OS monitoring system!
Are you interested in installing thousands of ASICs in one click without voiding your devices' warranty? Do you need a system for monitoring your ASICs? We have you covered as Hiveon ASIC Hub can do it all! It is the solution for the fast installation of thousands of devices and integration of your ASICs into the system with the possibility to control them through Hiveon OS. Moreover, your warranty will remain active!
What Are ASIC Miners?
ASIC miners are machines specifically designed for mining cryptocurrencies. They are specialized in performing a particular type of computation.
So here is what makes ASIC miners a popular choice for miners:
Performance. Thanks to this narrow specialization of ASIC miners, their manufacturers achieved the best version of their machines in mining a given cryptocurrency. They don't have to focus on optimizing the miners for thousands of different cryptocurrencies, which can spend all their time maximizing performance in one chosen algorithm. As a result, ASIC miners are often tens or even thousands of times more efficient than graphics cards at mining the cryptocurrencies they are designed for.
Energy efficiency. The high energy efficiency of ASIC miners means that sharp drops in cryptocurrency prices don't suddenly make their power costs more than their revenue. This type of miners can be an excellent alternative to graphics card-based mining rigs. There is something for everyone in every price segment. Not all ASIC miners are massive 3000W machines - others, such as the Jasminer X4-1U, draw only a few hundred watts, yet outperform graphics cards in performance and, most importantly, energy efficiency. Suppose you decide to opt for an ASIC that draws several hundred thousand watts while mining cryptocurrencies; make sure that your electrical system can handle such a continuous load before you buy. Homes built decades ago with outdated electrical architecture may have problems with this. To make sure it's safe, it's best to consult a qualified electrician.
The amount of space they take up. With cryptocurrency miners comprising graphics cards, we need to combine many of them for their revenue to be at the level of top ASIC miners. These devices are single, standalone devices that need to be plugged in and connected to the internet to start mining. They do not require the purchase of other components - motherboard, RAM, SSD, CPU cooling, or risers. The power supplies usually come together in a kit and are appropriately sized for the ASIC's power consumption. It can reach several thousand watts, so choosing safe power supplies is essential.
Some essential tips to keep in mind:
ASIC miners are usually tuned to perform only one type of computation that the algorithm of a given cryptocurrency uses. Thus, it is impossible to mine cryptocurrencies based on other algorithms. It makes them less versatile than graphics cards and CPUs.
Their resale value is lower, as they are only used for cryptocurrency mining and not used by gamers or professionals.
They are also usually much noisier than graphics card-based mining rigs.
ASIC miners weigh a lot - usually several kilograms. So if you want to place your ASIC on a shelf, make sure that it can withstand this load.
ASIC miners must have an internet connection to mine cryptocurrencies. Most of them don't have Wi-Fi, only an Ethernet connection to connect the ASIC to a router. You will need an ethernet cable for this. The data transfer is not likely to be large, so even a regular Category 5 ethernet cable will be sufficient. However, it is necessary to purchase it before buying an ASIC - it costs pennies. If you forget about it, the ASIC will not be able to mine cryptocurrencies and generate revenue for a few days. It will be an unpleasant surprise, and you will be able to connect and configure your newly acquired ASIC right away. With an internet connection, you will also be able to install the best asic miner software.
The risk of buying ASIC miners is their lifespan. We usually estimate it at 3-5 years. Before this period, more energy-efficient ASIC miners may appear on the market, which will make it possible for other miners to keep mining cryptocurrency data profitably. At the same time, the ASIC you own, due to lower energy efficiency, will provide fewer profits.
Manufacturers also often sell ASIC miners as pre-orders with no guarantee of delivery time. They can (and often do) delay the expected delivery date several times, so consider this if you decide to buy an ASIC. Also, check the delivery terms on the site where you are purchasing. Also, make sure that the seller is reliable so that you don't give money to scammers. Read reviews online and choose a secure payment method, such as PayPal.
Jasminer X4
Algorithm: Ethash; Hashrate: 2500 MH/s; Power consumption: 1200W, Noise level: 75 dB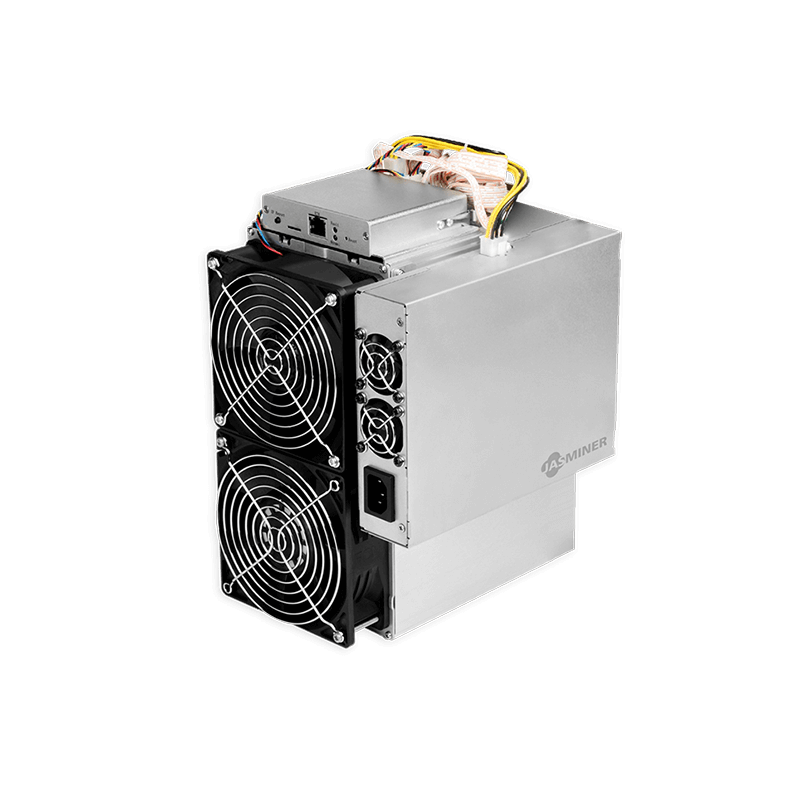 Source: Jinglemining
Jasminer X4 was created with Ethereum mining in mind and supports any cryptocurrency based on the Ethash algorithm. It had its release in November 2021. Its most significant advantage is its performance, making it the best ASIC miner for Ethereum - as much as 2.5GH/s with a power consumption of only 1200W. The performance is on the level of about 80 GTX 1660 SUPER, but with 5 times lower power consumption, which is impressive. Noise is at 75 dB, at an average level compared to other ASIC miners. Based on calculations from the ASIC miner value page, this is the most profit-generating ASIC of all the ASIC miners on the market at the time of writing this article. Jasminer's X4-series ASIC miners excel primarily in energy efficiency
they are more than twice as energy-efficient as competitors from Bitmain (E9) and Innosilicon (A10 and A11 series).
Goldshell KD5
Algorithm: Kadena; Hashrate: 18 TH/s; Power consumption: 2250W, Noise level: 80 dB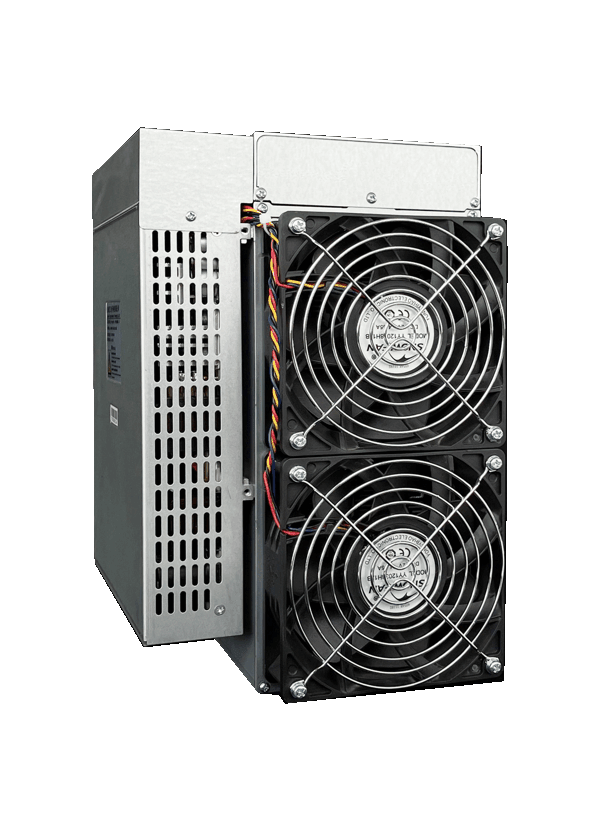 Source: Goldshell Outlet
Goldshell already has 3 ASIC miners available for Kadena mining. The most interesting is the Goldshell KD5, which is the most efficient ASIC for Kadena mining at the time of writing this article. There's no denying that 80 dB makes it one of the noisiest ASIC miners, but as much as 18 TH/s at 2250W ensures high revenue. It had its release in March 2021, but it has been unrivaled in Kadena mining since then.
Innosilicon A11 Pro ETH (1500Mh)
Algorithm: Ethash; Hashrate: 15000 MH/s; Power consumption: 2350W, Noise level: 75 dB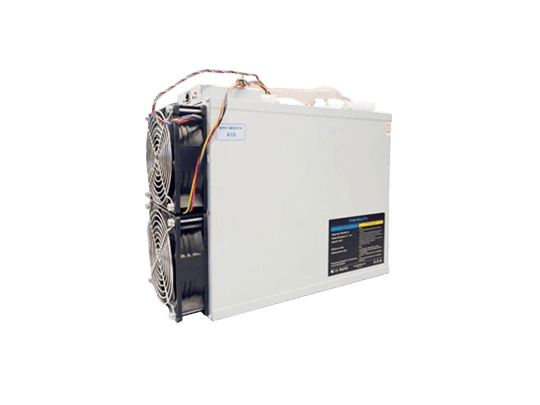 Source: BT-Miners
Innosilicon A11 Pro ETH is the latest ASIC for Ethereum mining from a well-known manufacturer. The performance of 1.5 GH/s with a power consumption of 2350W is more than satisfactory. It premiered in November 2021, and its availability is relatively good, and so is the price.
iBeLink BM-K1+
Algorithm: Kadena; Hashrate: 15 TH/s; Power consumption: 2250W, Noise level: 74 dB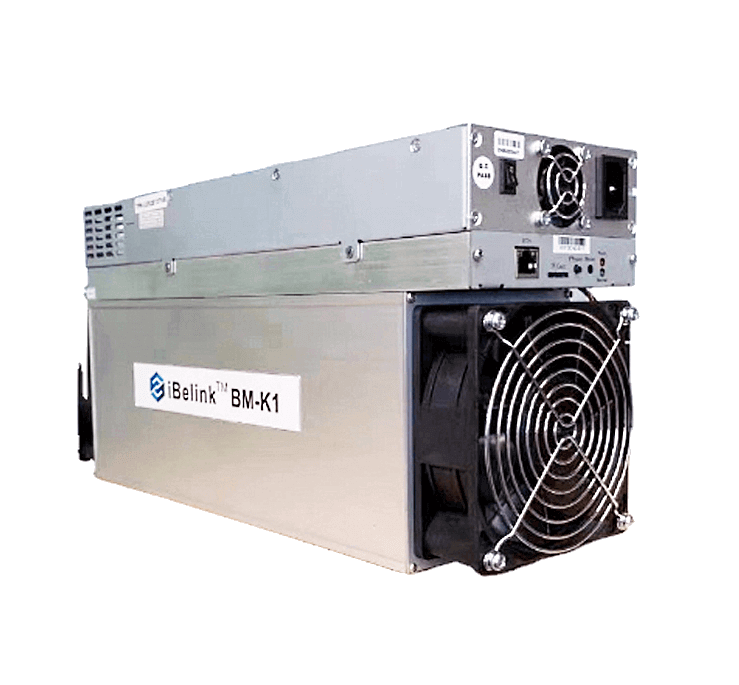 Source: Miner-House
iBeLink has been manufacturing ASIC miners since 2017. Their latest product, the iBeLink BM-K1+, features brilliant performance in Kadena mining. The performance is very similar to the Goldshell KD5, but it is 6 dB quieter, so it found its position in this comparison. Considering the price, it might be the most profitable ASIC miner.
Bitmain Antminer L7 9500Mh
Algorithm: Scrypt; Hashrate: 9.5 GH/s; Power consumption: 3425W, Noise level: 75 dB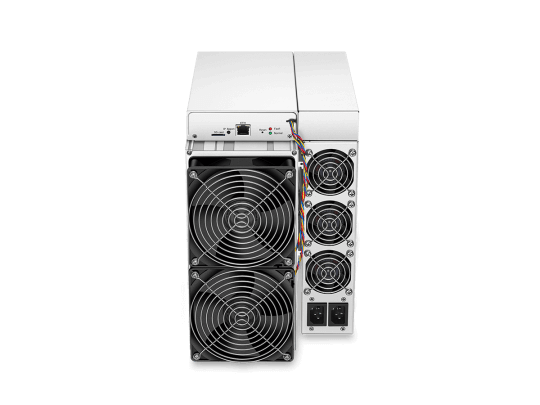 Source: Viperatech
Bitmain is the oldest known ASIC manufacturer in the world. Miners worldwide still use even their already older products like the Antminer S9 today. The Antminer L7 has a particularly successful design. With an energy efficiency of only 0.36 j/MH, this ASIC completely outclasses the competition, requiring more energy to produce the same output. The loudness is at 75 dB, around the average of last year's ASIC miners.
Innosilicon A10 Pro+ 7GB
Algorithm: Ethash; Hashrate: 750 MH/s; Power consumption: 1350W, Noise level: 75 dB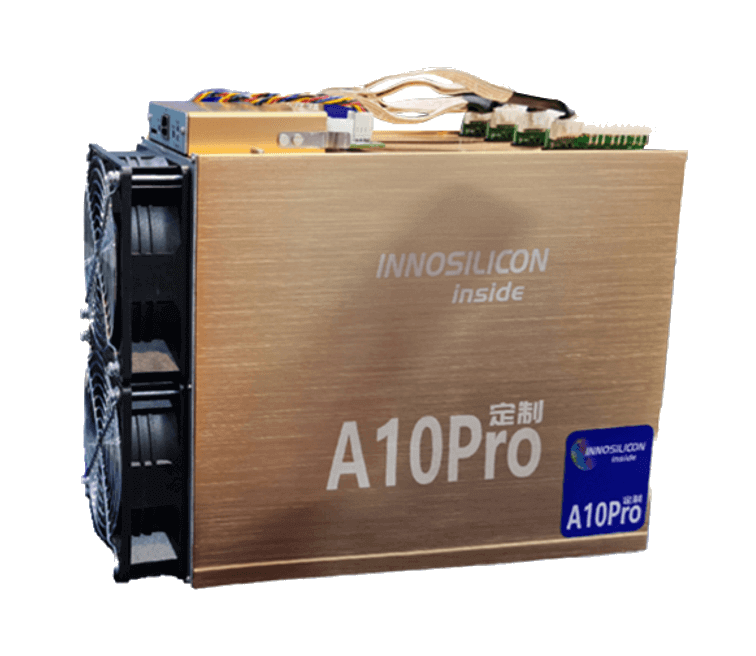 Source: Miner-House
Innosilicon A10 Pro+ is another ASIC from Innosilicon. With 7GB of memory, it will be able to mine Ethereum by 2025 (unless Proof of Stake comes in before then, of course). Its power efficiency outperforms even the most powerful graphics cards like the RTX 3080 non-LHR by several times. It makes it worthy of attention.
Jasminer X4-1U
Algorithm: Ethash; Hashrate: 520 MH/s; Power consumption: 240W, Noise level: 65 dB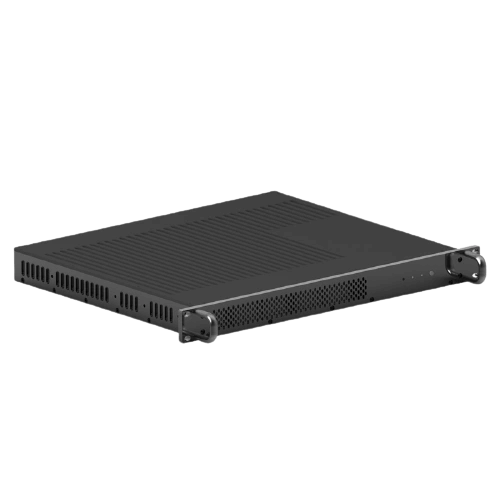 Source: BigskyASIC miners
The Jasminer X4-1U is the unequivocal king of energy efficiency among Ethereum ASIC miners. It requires just 240W to achieve 520 MH/s performance - roughly the same as an RTX 3080 for 100 MH/s. It is not very noisy, as its volume is 65 dB. Its appearance is more reminiscent of data center servers than standard ASIC miners. And rightly so, because several of them can be mounted in a single rack. When writing this article, this is the most energy-efficient option for mining Ethereum.
Bitmain Antminer Z15
Algorithm: Equihash; Hashrate: 420 KSol/s; Power consumption: 1510W, Noise level: 72 dB
Source: Kryptexminers
Bitmain in 2022 outclasses the competition in terms of energy efficiency with Scrypt's Antminer L7 and Equihash's Antminer Z15. Its biggest competitor is the 2019 Antminer Z11. Even though the Z15 already premiered two years ago, it is still the most energy-efficient ASIC for Equihash. The noise level is also slightly below average at 72 dB.
StrongU STU-U1++
Algorithm: Blake256R14; Hashrate: 52 TH/s; Power consumption: 2200W, Noise level: 76 dB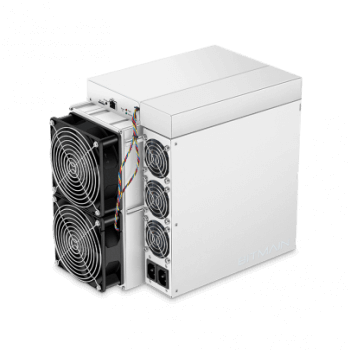 Source: Miner Queen Ltd.
The StrongU STU-U1++ is an even older ASIC, as it was created in 2019. At the time of writing this article, this ASIC is still the most power-efficient device for mining cryptocurrencies based on the Blake256R14 algorithm, such as Decred.
iPollo G1
Algorithm: Cuckatoo32; Hashrate: 36GPS; Power consumption: 2800W, Noise level: 75 dB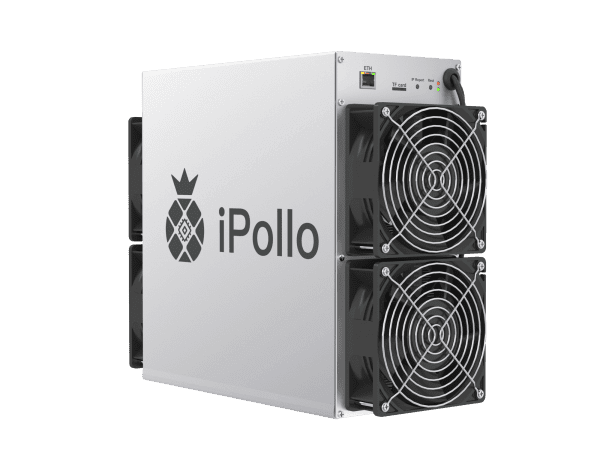 Source: Bitmainminer
iPollo is the only company to produce ASIC miners for the Cuckatoo32 algorithm. The iPollo G1, although released in December 2020, is still the king of energy efficiency and performance for this algorithm. GRIN, a cryptocurrency that has been primarily mined using graphics cards, uses the Cuckatoo32 algorithm.
Goldshell LT6
Algorithm: Scrypt; Hashrate: 3.35 GH/s; Power consumption: 3200W, Noise level: 80 dB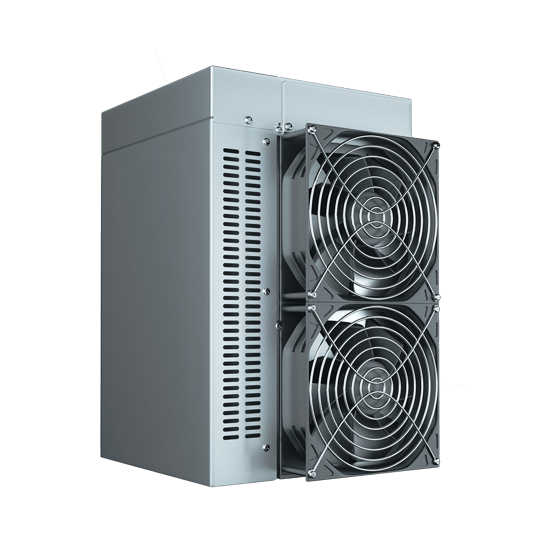 Source: Goldshell
Goldshell LT6 is an ASIC for mining cryptocurrencies based on the Scrypt algorithm. It had its release in January 2022, making it the newest ASIC by that comparison. In terms of energy efficiency, the Bitmain Antminer L7 performs better than it, but the Goldshell LT6 is more favorably priced, making it an option worth considering. Because of its 80 dB volume, this is not an ASIC that is good for everyone, so make sure the noise isn't too overwhelming before purchasing.
MicroBT Whatsminer D1
Algorithm: Blake256R14; Hashrate: 48 TH/s; Power consumption: 2200W, Noise level: 75 dB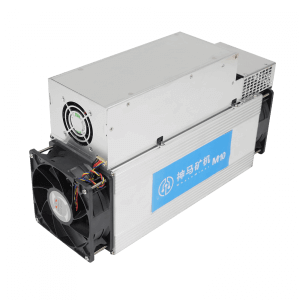 Source: Crazy Mining
The MicroBT Whatsminer D1 was released in November 2018, yet it still performs great. At the same power consumption as the StrongU STU-U1++, it is 4 TH/s slower and 1 dB quieter. It can mine all cryptocurrencies that run on the Blake256R14 algorithm, such as Decred.
Bitmain Antminer S19J Pro 104Th
Algorithm: SHA-256; Hashrate: 104 TH/s; Power consumption: 3068W, Noise level: 75 dB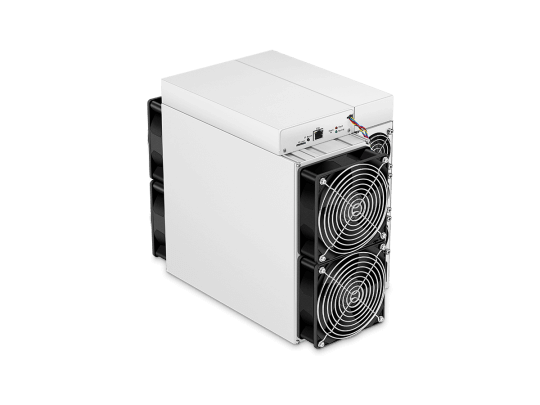 Source: Viperatech
The list, of course, could not miss an ASIC for mining Bitcoin. The choice fell on the Bitmain Antminer S19J Pro 104Th. It had its premiere in July 2021. This ASIC is arguably the best ASIC Bitcoin miner since it is the most energy-efficient Bitcoin mining device (as of February 2022). It is a splendid choice if you want to support the Bitcoin network. Besides Bitcoin, you can also mine other cryptocurrencies based on the SHA-256 algorithm, such as BitcoinCash, Acoin, and Peercoin.
iPollo B2
Algorithm: SHA-256; Hashrate: 110 TH/s; Power consumption: 3250W, Noise level: 75 dB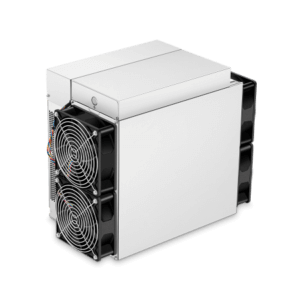 Source: Bestminers
Similar to Bitmain Antminer S19J Pro 104Th ASIC is iPollo B2, which was released two months later - in October 2021. Performance-wise, it performs marginally better but consumes a bit more power. The differences in power efficiency are minimal, making it a great ASIC for mining cryptocurrencies based on the SHA-256 algorithm, including Bitcoin. The noise level of 75 dB is around the average of 2021 ASIC miners.
Goldshell KD2
Algorithm: Kadena; Hashrate: 6 TH/s; Power consumption: 830W, Noise level: 55 dB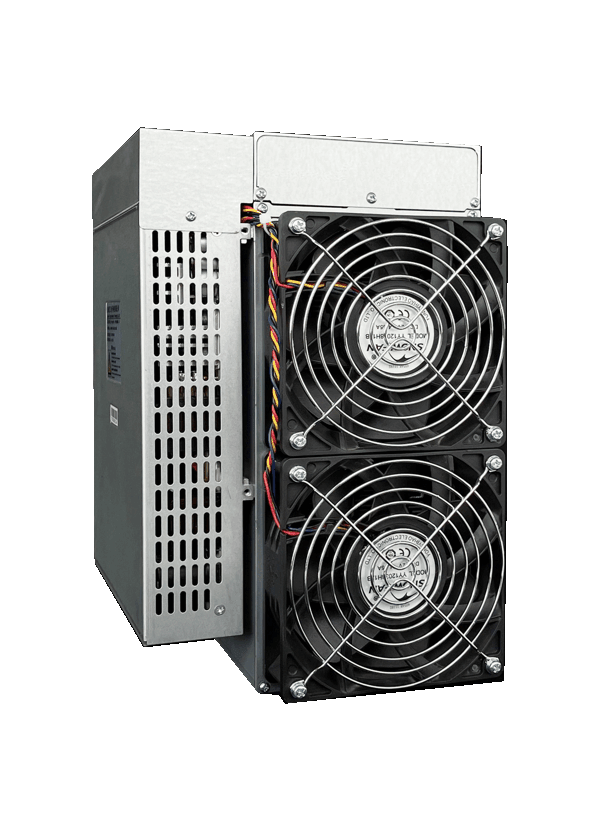 Source: Crypto Emporium
The Goldshell KD2 is the quietest ASIC on this list. It might also be considered the best cheap ASIC miner. With a volume level of just 55 dB, it mines Kadena at the speed of 6 TH/s, with a power consumption of 830W, which isn't bad. The high performance to power usage ratio makes it the best silent ASIC miner. It had its release in March 2021. Relatively low noise for an ASIC makes it a good choice for home use.
Conclusion
There are many options to choose from in the world of ASIC miners, so choosing the best one may not be obvious. We hope our list of the 15 best ASIC miners will help you make the best decision. To make an optimal choice, you will need to pay attention to the following factors:
Check the prices of the ASIC miners you are interested in in your region and their availability.
Keep in mind that some ASIC miners can only operate on 220-240V lines, so if you have a 110/120V line, you may need to replace it.
Make sure to consider power flowing through the outlet. If the ASIC draws several thousand watts of power, your home electrical system or outlet may not handle that much load. So it's best to contact a qualified electrician to see if such a constant load will be safe.
Each ASIC can mine cryptocurrencies based on the one algorithm it was created for, so their choices are severely limited. So if you decide to buy an ASIC, try to choose one that can mine the cryptocurrencies you believe in.
A completely crucial point to consider is the price of the ASIC. It has the most significant impact on the payback time. And, of course, the shorter the payback time, the better.
Each of the ASIC miners on this list stands out for something. It makes any of them likely to be an apt choice. Remember, however, to do your research before you buy one.
FAQ
What is the best ASIC miner?
Currently, besides well-known brands such as Bitmain and Innosilicon, new manufacturers such as iBeLink and Jasminer have emerged. The ASIC produced by the latter, Jasminer X4, is at the time of writing this article the most efficient device on the market. It is made to mine the Ethash algorithm, which Ethereum uses, and its performance is about 2.5 GH/s with a power consumption of only 1200W. The unprecedented performance for a graphics card is only achievable by ASIC miners - about 0.48j/MH. It generates a noise of 75 dB during operation, which is not bad for an ASIC.
All ASIC miners have their advantages and disadvantages. Each of these ASIC miners stands out in something and will be a good choice. They still have a good chance of generating profits even if the exchange rates of the mined cryptocurrencies drop.
What is an ASIC miner?
An ASIC miner is a device that specializes in mining a particular algorithm or a particular cryptocurrency. Its primary advantage over mining cryptocurrencies on graphics cards is its high performance and relatively low power consumption.
Typically, ASIC miners are used to mine only one algorithm, making them less versatile than graphics cards and CPUs. However, high performance and energy efficiency at least partially compensate for this drawback.
For other cryptocurrencies, such as Bitcoin, mining with ASIC miners is the only reasonable option since mining them with graphics cards generates revenue lower than the cost of electricity. However, ASIC miners are not created for all algorithms - some try to make it challenging to develop dedicated ASIC so that you can only mine them using graphics cards or CPUs. These technical difficulties have been overcome with some algorithms, such as Ethash (on which Ethereum is based). There are already ASIC miners created for these algorithms, but others, such as KawPow, which RavenCoin uses, can still only be mined by graphics cards.
What is the best silent ASIC miner?
Noisiness is a big problem in the world of ASIC miners. They can be truly loud, thus problematic to maintain in a home environment. In the past, ASIC miners were quieter, but as performance increased and more complex chips were used, inevitably, loudness would increase. Fortunately, some modern ASIC miners are quieter than others. It is the case with the Goldshell KD2, among others - it generates a noise level of about 55 dB, which is suitable for an ASIC. Some crypto mining experts say it is both the best silent ASIC miner and the best budget ASIC miner. Another interesting choice is the Bitmain Antminer S19 Pro+ Hyd, scheduled for release in May 2022. The manufacturers expect it to generate only 50 dB of noise.
Another reasonably quiet ASIC, generating 65 dB, is the Jasminer X4-1U.
How do ASIC miners work?
An ASIC miner (application-specific integrated circuit) is a device used exclusively to mine a specific algorithm on which cryptocurrency mining operates. An ASIC is usually optimized to compute only one function or related functions. Based on these, ASIC miners solve the computation while mining cryptocurrencies. They are standalone devices that do not require a motherboard, RAM, processor, or hard drive to operate. Because of their narrow specialization, ASIC miners achieve high performance with relatively low power consumption. Their good points are visible in the example of Bitcoin - the cryptocurrency was initially designed to be mined on CPUs. However, ASIC machines quickly achieved much higher performance in mining Bitcoin than CPUs and graphics cards, making them the majority of Bitcoin's network computing power back in 2013. Today, only ASIC machines are used for Bitcoin mining because they achieve much higher performance with proportionally lower power consumption.
What ASIC miners can mine Ethereum?
If you're looking for the best profitable ASIC miner, Ethereum ASIC miners are worth considering. Their examples include the Innosilicon A11 Pro ETH, Jasminer X4 and Innosilicon A10 Pro ETH. Bitmain also announced the release of its own Bitmain Antminer E9 ASIC for Ethereum mining.
Another interesting ASIC for mining Ethereum is the Jasminer X4-1U. According to some experts, ASIC miners could soon be responsible for more than half the computing power of the Ethereum network.
Is ASIC mining better?
Typically, once ASIC miners come to market, they are far superior to graphics cards and processors in performance and energy efficiency. However, since we only use them for mining cryptocurrencies, their resale value is low. If the cost of electricity outweighs the revenue, they won't find use in gaming and graphics work, unlike graphics cards. So the risk of low resale value is relatively high. Typically, ASIC miners are noisier than mining rigs made of graphics cards.
Another advantage of graphics cards and CPUs over ASIC miners is their versatility. We can easily configure a graphics card to mine a different cryptocurrency. We have only one algorithm at our disposal with ASIC machines, which translates into the ability to mine only a minimal pool of cryptocurrencies.
However, it all depends on the availability and purchase price. If you hunt down a good bargain, the return on investment for an ASIC can sometimes be a few times faster than a graphics card.
Useful guides