When are payouts made?
Payments are made out daily at 7:30 AM GMT for all balances at or above the set threshold at payout time. Note that payments are not instant and processed from the biggest to the smallest in a queue. The payout time is fixed as such can vary from the unpaid balance amount at the time of payout.
What is the minimum payout amount?
Ethereum Classic: 1 ETC
Ravencoin: 10 RVN
For balances below 1 ETC, payouts are paid to inactive miners monthly on the 28th, considering that there was no mining two weeks prior.
What is Hiveon.net's payout type?
The pool has a PPS+ payout model. This means that payment is made for each decision (share) sent, regardless of how long you have joined the pool. Unlike PPS, which only awards block rewards and does not cut tax fees, PPS+ distributes all bonuses to miners and splits all rewards above the block. While the fluctuating rewards like in the PPLNS are avoided as a whole. You can learn more about the payout models here.
What commission does the pool hold?
Currently, the pool doesn't hold any commission. Besides, we completely cover the transactions.
How can I check the payout info?
You can check the payot information for your wallets by switching to the Hiveon Pool page from your Hiveon OS account.
On the Hiveon Pool page, select the necessary coin, specify the address of your wallet and click Explore.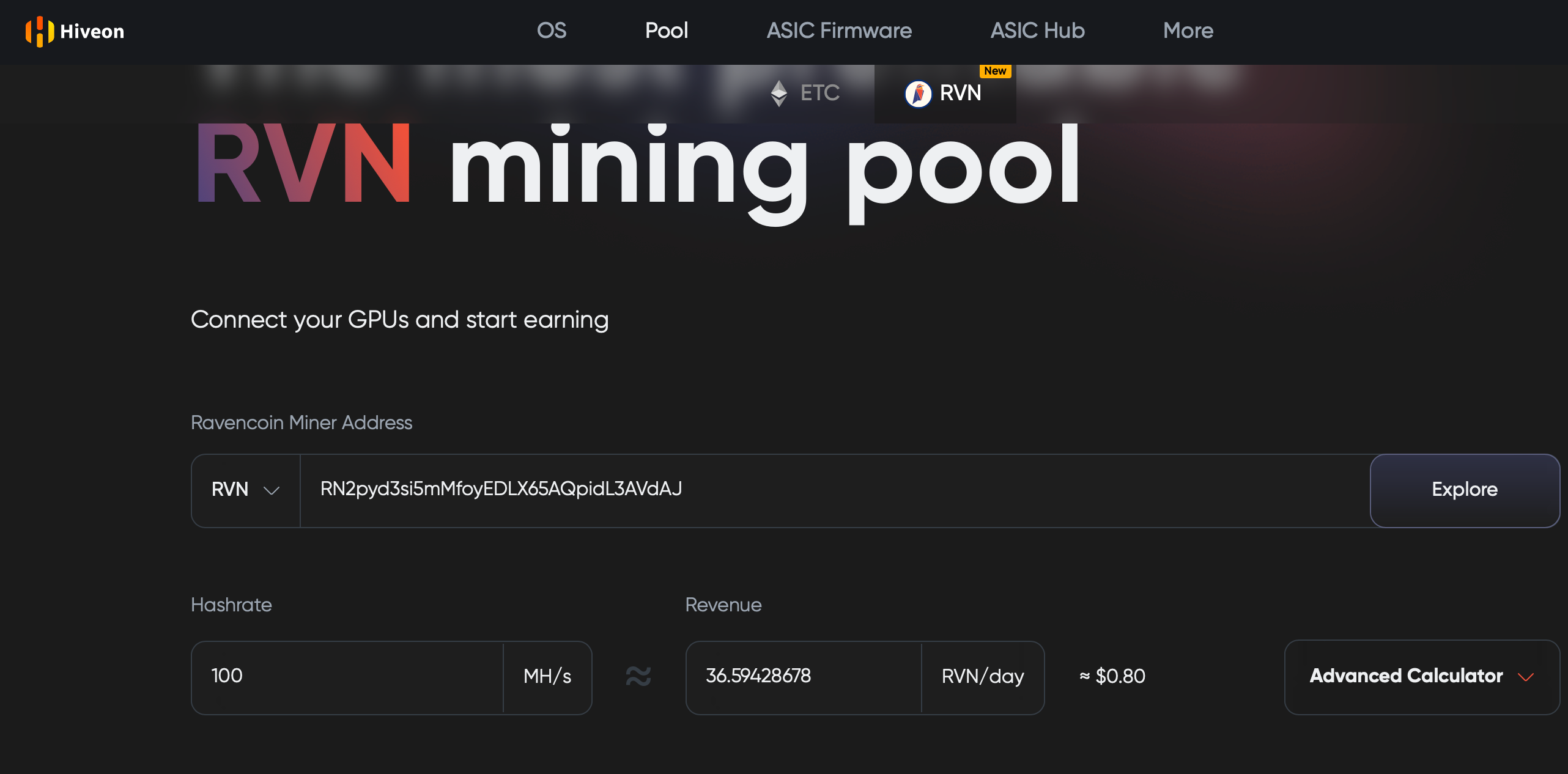 The details about the payouts for your wallet are displayed.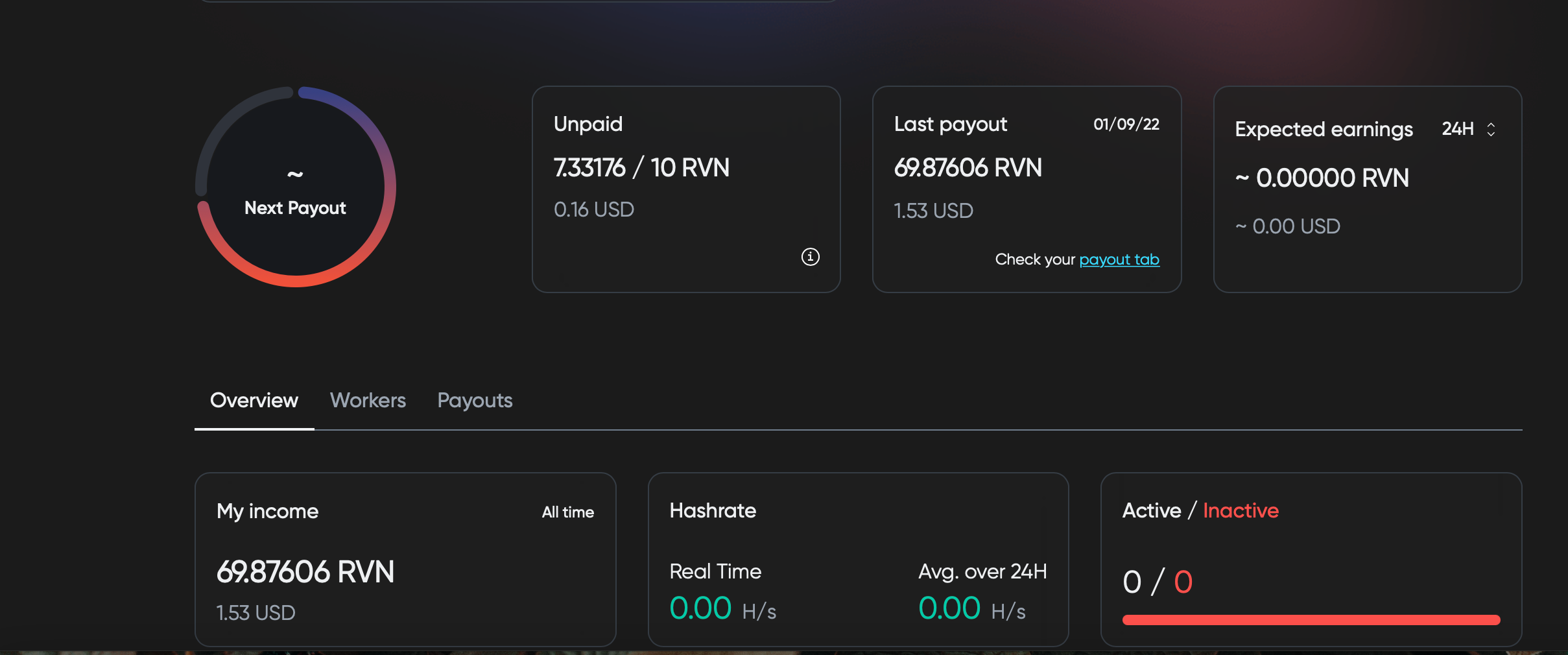 Here, you can view the details for the particular worker by clicking the Workers tab or transaction history by clicking the Payouts tab.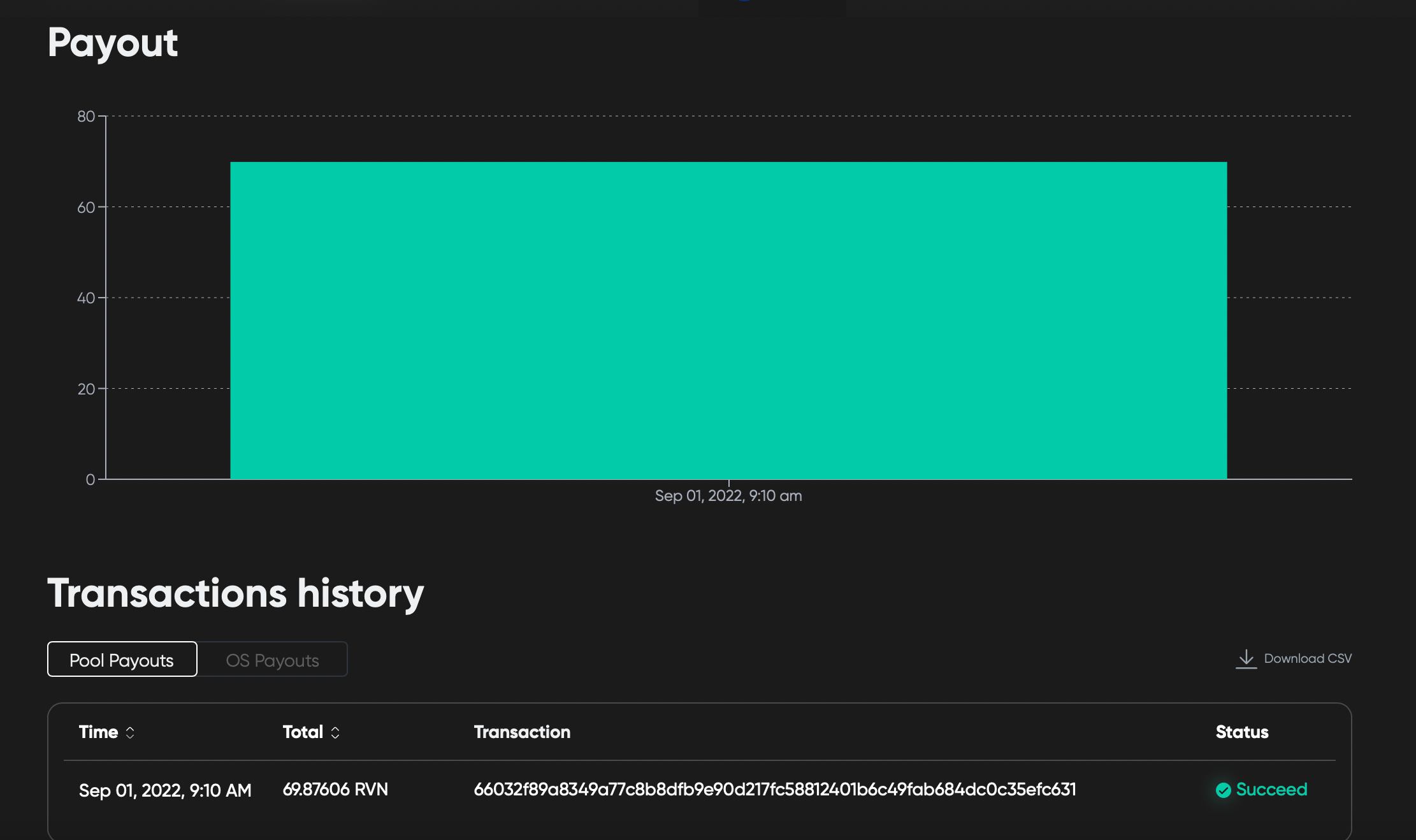 Related articles