Are you going to start mining on Hiveon pool? Great! To make your life easier, we prepared a guide on how to switch to Hiveon pool, for both Hive OS and Windows users. Keep reading to discover more. Before we start, let's learn more about the Hiveon Pool.
What is Hiveon Pool
Hiveon pool is one of the largest Ethereum mining pools. You can mine both Ethereum and Ethereum Classic here. It is based on the PPS+ system, which leads to guaranteed, high income. There are two cryptocurrencies currently supported by Hiveon: ETH and ETC.
Hiveon Pool Advantages
By mining on Hiveon, you can connect to servers all over the world. Whether you live in the United States, Europe or Asia, you can be sure to be connected to a server near you. A single pool address will make your task easier - this way Hiveon picks the nearest server automatically for each of your miners.
The PPS+ rewards system, on the other hand, assures guaranteed, stable payouts.
Hiveon Pool Fee
When you mine on Hiveon, you pay no commissions. Pool charges 0% commission, including MEV. Also, Hiveon covers the transaction costs of withdrawals, which are completely free from 0.1 ETH.
When mining with Hive Pool, you can also choose to pay for Hive OS if you are using a paid plan. We will then charge you 3% of your mining profits.
If you are a Hive OS user
Step 1: Create a Wallet
To mine Ethereum on Hiveon mining pool, you should first create a wallet. To do this, log in to the system, go to the Wallets tab and click the Add Wallet button. Specify the coin (ETH), the address, the name and the source.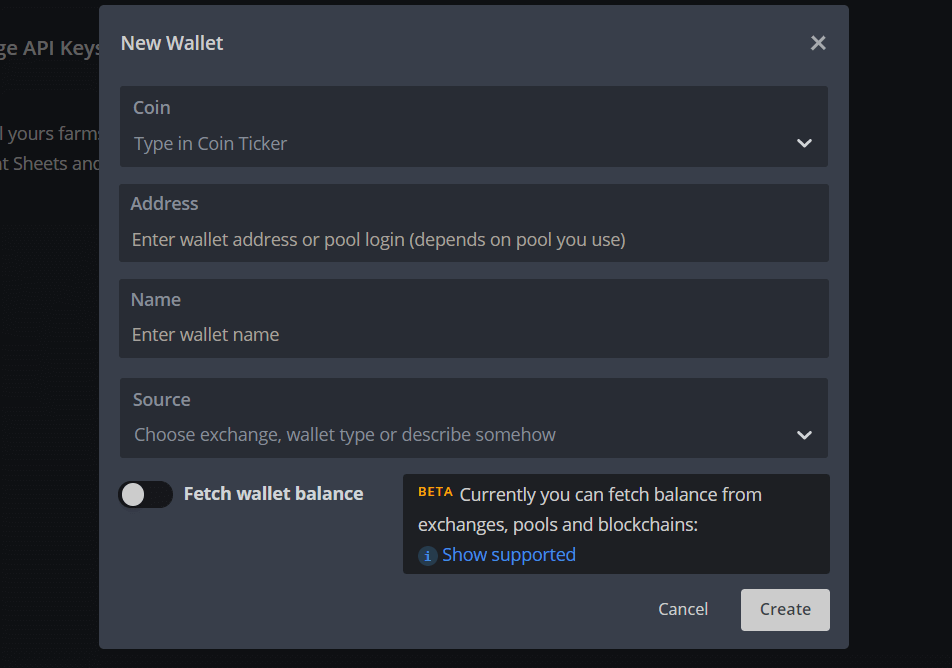 When you are done, click the Create button. And your wallet is ready!
Step 2: Create a Flight Sheet
To create a Flight Sheet, go to the Flight Sheets tab. You will see the following:

Now it is time to fill the fields:
Coin: choose ETH
Wallet: choose your Ethereum wallet
Pool: choose Hiveon from the dropdown list
Miner: choose your preferred miner
Name: enter the name for your Flight Sheet (that's optional)
Click the Create Flight Sheet button

Step 3: Apply the Flight Sheet to your worker
There are two ways to do this:
Option 1: Go to the Workers tab, choose a specific worker, and then go to the Flight Sheets tab in the rig's menu. Click the rocket icon in the top right corner.

Option 2: Go to the Workers tab and mark the check boxes on the left side of the chosen rigs. Again, click the rocket icon.
After you click the rocket, you will see a window with the number of your chosen workers and a full list of your Flight Sheets. Choose the created Flight Sheet and click the Apply button. Then you will see a message saying that the command was sent to the worker (or workers). In a few seconds, your rigs will apply the changes, and you will see the Config message in the activity logs:

Now everything is ready! Your rig will start mining and sending data to the dashboard. You will be able to follow its performance in real time
If you are a Windows user
In case you mine on Windows without using Hive OS, please follow these steps:
Step 1: Get a package file
We have prepared a set of package files for the most popular miners.
⛏ Recommended miners⛏
🧪 All these miners have been thoroughly tested and consistently come out on top in terms of stability and performance:
✅  TeamRedMiner | lolMiner for AMD GPUs.
✅  lolMiner | T-Rex | GMiner for Nvidia GPUs.
✅  lolMiner for Hybrids workers (AMD+Nvidia GPUs).
Choose the package file for your miner and copy it to the folder with the miner.
Step 2: Open the file
Open the file with a text editor (Notepad++) and write your data there:
Your wallet instead of PUT_YOUR_WALLET_HERE.

If necessary, enter the name of your worker in WORKER_NAME.

Enter the location (yours or the closest one) in POOL_URL - RU, EU, NAW
Now save the file, launch it and start using Hiveon pool. Happy mining!
Video
The video below provides more details on the Hiveon pool and setting it up. Check it out if you need more information. Besides, if you have any questions regarding the Hiveon pool, you can always get in touch with our Hiveon Pool mining community.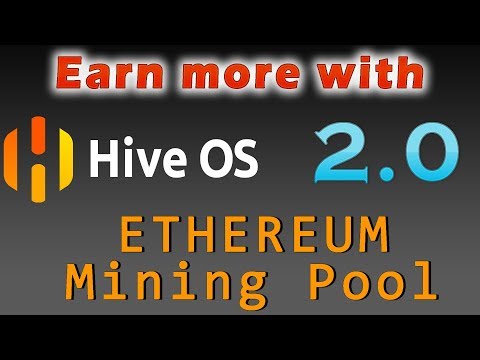 FAQ
What is Hiveon Pool?
Hiveon is one of the top Ethereum mining pools. You can also mine Ethereum classic on it. The PPS+ reward system it uses provides guaranteed, stable profits. In terms of hashrate, Hiveon Pool is currently the fourth largest mining pool. Among the advantages that set Hiveon apart from other pools, are the lack of any fees for using the pool and covering transaction fees for miners' withdrawals.
What is a mining pool?
Mining pool is a structure that allows multiple miners to join forces in mining a particular cryptocurrency. This allows small miners to earn hashrate on their devices by receiving more frequent payouts.
What are the benefits of mining on Hiveon Pool?
When you mine with Hiveon Mining Pool you join one of the top proven solutions.
No commissions (0% pool fee, including MEV rewards) is a big plus compared to competing mining pools.
The 100% free, pool-covered payouts starting from 0.1 ETH are another big advantage of mining ETH on Hiveon. Also, when you decide to mine at Hiveon Pool, just enter a single pool address in your miner configuration.
There are servers all over the world, but using a single address, Hiveon Pool will automatically select the nearest server.
Hiveon accounts for over 10% of the network's hashrate at the time of writing. By choosing this pool, you are opting for a proven, reliable solution.