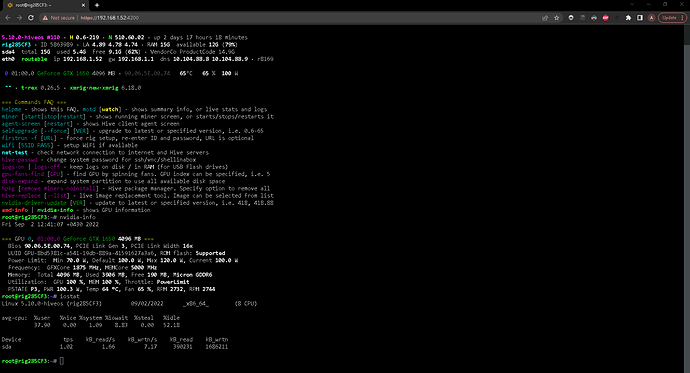 hey everybody, my GPU has 4GB VRAM and will be obsolete to mine RVN with KAWPOW in less than a year but for now it should be fine… however in the picture it shows 3906 out of 4096MB used but as Trex starts it shows around 3502MB is allocated to DAG file.
so… out of curiosity I want to know how, if possible, how to see what's wastin my VRAM in hiveos and how to free that up. I want commands if there are any or GUI tools. I guess the OS itself should allocate around 100MB.
ohhh, and I don't want to disable Hiveos GUI. my rig is Overclocked as you can see in the pic. and i will push it even further soon.