My hiveos shows about 12Gh in total


but on whales pool shows 0.5 GH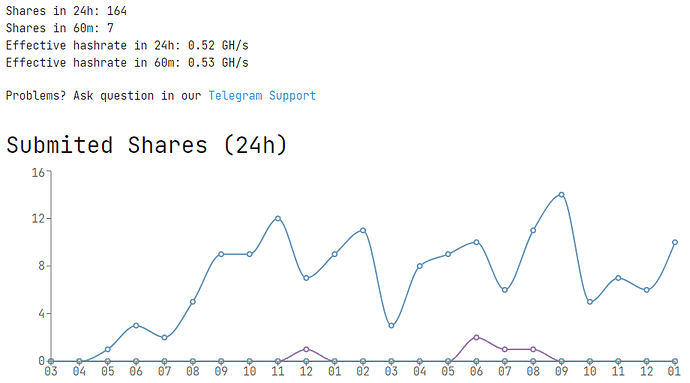 Using Lolminer
Please suggest a fix!!
I ve got the same After about hour it drops almost to zero. You cane restart rig and it goes up for next hour…is it normal?
I was having issues with whale and switched to a different pool. See if yours works well in the terminal window
This topic was automatically closed 416 days after the last reply. New replies are no longer allowed.