Hello, my cards get too hot mining RVN, with Ergo and Ethereum I have no problems.
here my settings: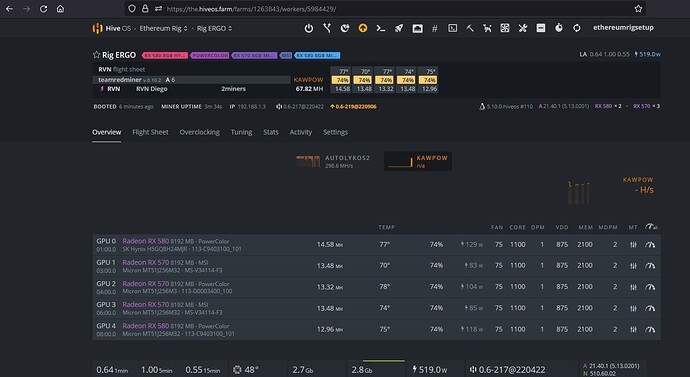 that is to be expected. Kawpow tends to run hotter. However, you need to adjust the oc according to the algorithm. Each coin has different values. You can underclock it to have run cooler
Eth was nice because it didn't used too much power nor heated up too badly. Besides it paid the best, however no more
Increase fan speed, fine tune your ocs to find the lowest voltage core voltage that's stable for each unique card at any given core clock. Make sure aggressive undervolting is enabled and you're making use of dpm states.