Hey guys, Just thought id sign up to hive forums today as im having some trouble with my rig. Ill start with myself im not a total newbie and ive built my own rigs from 2 cards to 14 covering almost all the areas but never have i encountered this problem and let me proceed to explain what i can best.
My rig was running perfectly fine and i have changed it to a new frame (One of many transfers to different housing) and ever since then ive struggled to get all my cards mining, I have some pics here attached and this what im getting on the hive os web app and direct feed from miner to monitor. I have only got two 6700xts plugged in this pic as **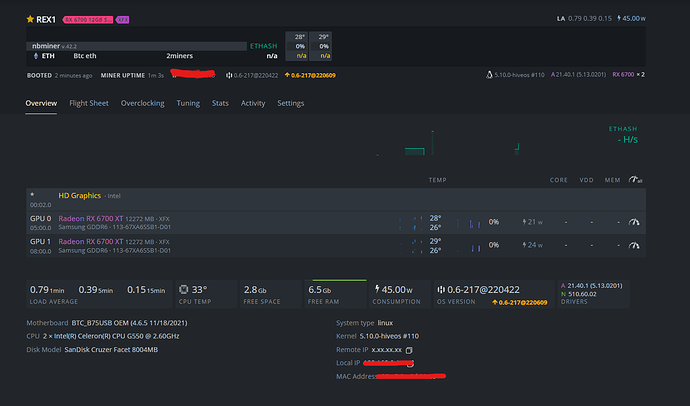 **
They are detected and flagging up on both the monitor and hive os web client, but just no hashrate?
my 3060 tends to mine with no issues tho? 9 times out of 10. So its almost like its amd issue? any help would be appriciated
thanks guys