Hi community
Whil trying to set an UBQ + ZIl on my 380X rig with lolminer 1.65a, I encounter an error : Received a defect stratum message: conversion of data to type "b" failed
Shown in picture below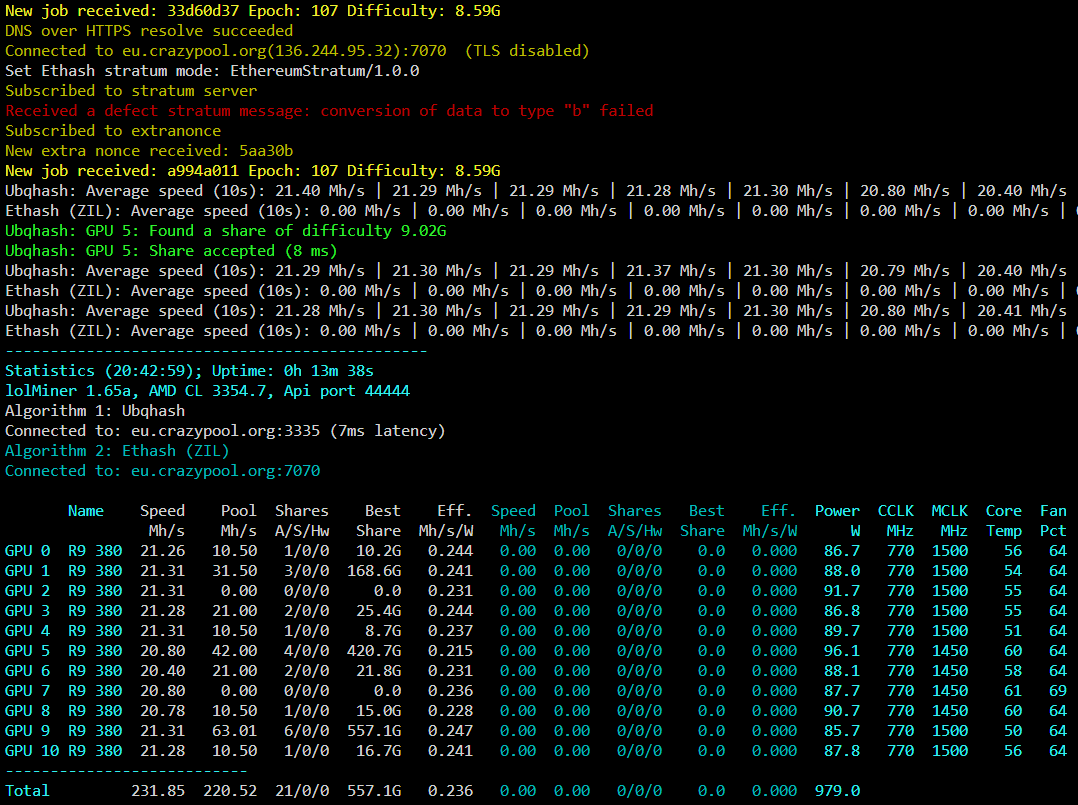 lolminer changelog says :
lolMiner 1.54
Fixes
Fixed a bug sometimes causing duplicate send shares in Kaspa dual mining.
Fixed a bug "Received a defect stratum message: conversion of data to type "b" failed" on new Kaspa pools and the solo mining adapters.
Fixed a bug causing --dualworker not to work right with Kaspa dual mining.
So, am I doing something wrongs in settings or bug remains on ZIL ( but not on KAS) ?
Regards