Hey, so after updates im having this problem with this one card. Maybe someone know how to fix it? Thanks.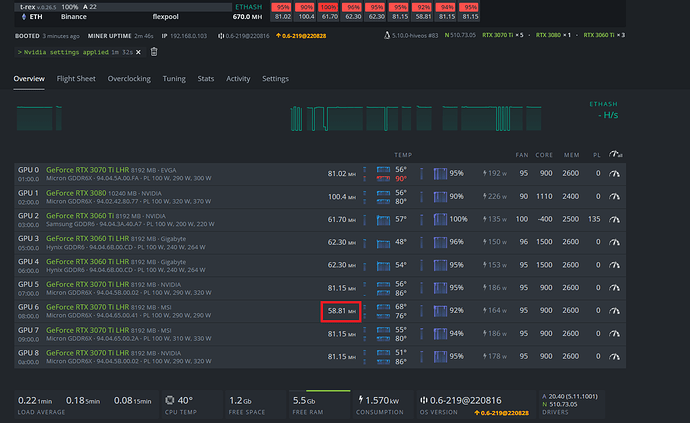 Run nvtool --throttle and post the result
Also some things that could use improvement, you should flash the latest stable image, you're on a pretty old kernel.
After that you should upgrade to the latest hiveos version
Your 3060ti is using core offsets, it's more efficient to switch that to a locked core clock how you have the others.
Very well could be a bios limitation, you can try flashing another 3070ti bios to it and see if it helps.
And you should fix the clocks on your 3060ti as I mentioned above, will save you some power and heat.
This topic was automatically closed 416 days after the last reply. New replies are no longer allowed.