Hi
I have a question regarding FAN speed. My rig includes 3 AMD and 1 Nvidia cards.
As shown on chart below FAN speed of Nvidia card is not stable and FAN works in ON/OFF mode:


Such behavior appeared after I applied power limit on Nvidia card:


Auto-Fan mode is on: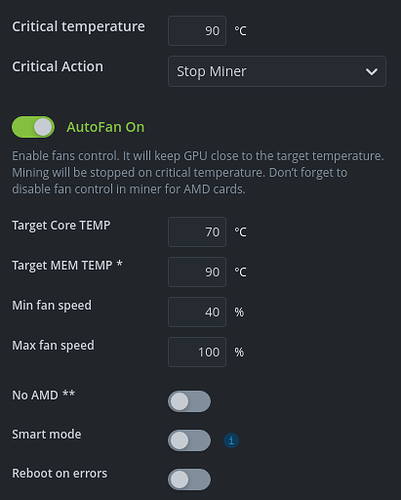 What do you think is it possible to make FAN speed permanent and stable or it will always work like this with current PL setting?