Hi all
I configured card 2060 super and 2070 super over 2 weeks ago. It was thanks to the help of member on Hive forum.
Until now, they don't show any error.
I'm giving it back here so someone might need it as there are different Brands (2060 super series).
5 of them have been running and have not changed configuration since more than 8 months.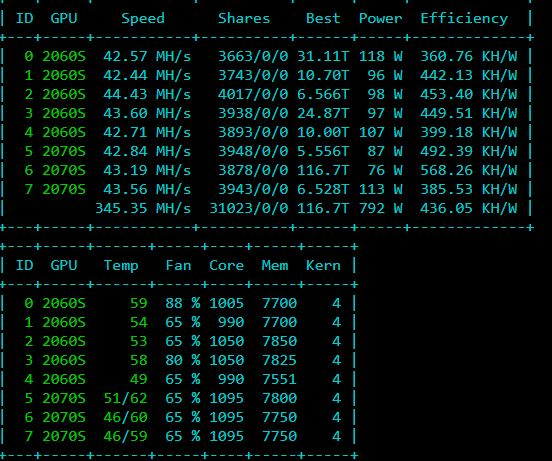 Miner tool: Gminer