Dear community, I tried to use lolminer to dual mine ETH+TON. The rig is mixed with 2 Nvidia cards and 3 AMD cards. I can get the AMD cards working but Nvidia cards do not work at all.
Here is my flight sheet setting: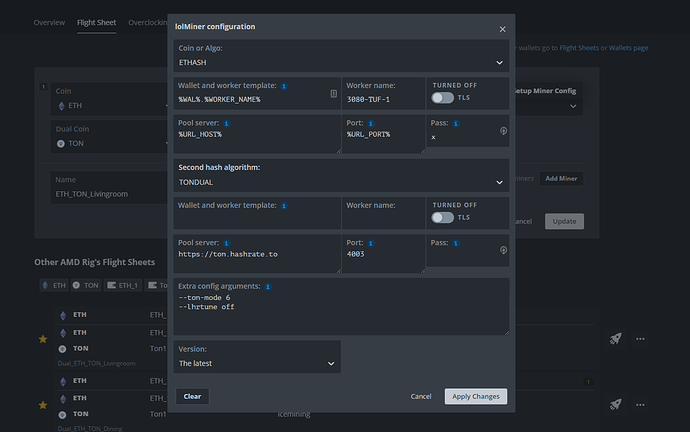 Does anyone have an idea what is wrong?
Thanks in advance.