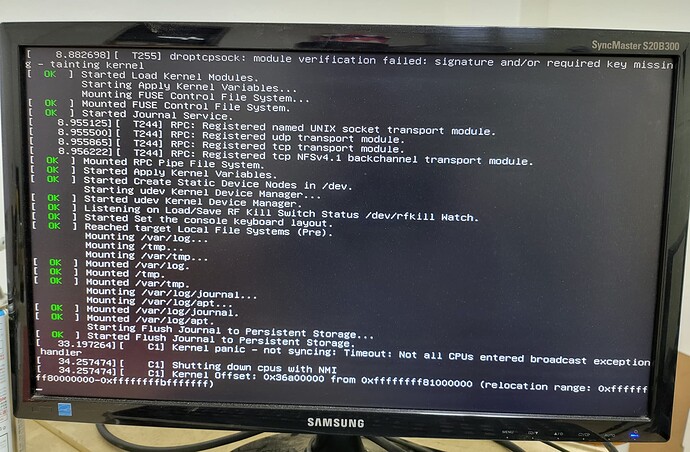 I faced this kernel panic error during booting.
I replaced the motherboard, memory.
I also reinstall hiveos.
I also tested the windows.
But there is no issue.
This kernel panic happens only hiveos with my cpu g3930.
My other cpus g3930 has no issue.
I think my cpu g3930 has damage from unknown cause.
Is there some solution to fix this kernel panic?