Hi Guys,
I have followed many posts around enabling Rmode on team red miner but every time I lower my clock my MHs drops down to 47mhs on my 5700xts and do not stay up at the higher hash.
If I switch off r mode it seems to have zero impact on my clock settings…
Currently on latest, teamred miner and latest Hiveos kernal too.
You will see on the screen shots below GPU5 is the one I have changed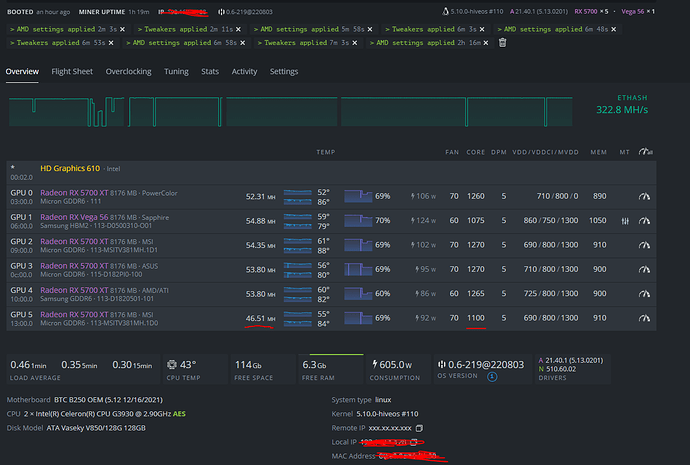 Advice would be greatly appreciated, I have already done the 1500/1550 MHz bio's tweak on these too!
Thanks