Hi, I've had an issue for a while where one of my 5700xt Asus strixs is refusing to be detected in Hive Os, it used to be detected only after a firmware upgrade but now it will not detect it at all in Hiveos… Fans spin just fine, it's using power and it works absolutely fine in windows and gives display output and can mine.
I read a few posts around Gen speeds and I have tried Gen 1,2,3 fixed and it will still not detect.
I have 6 other cards (5x 5700xt, 1x Vega 64) which work just fine with no problems.
Below is the BIOS settings I have on my BTC250-C 12x pcie usb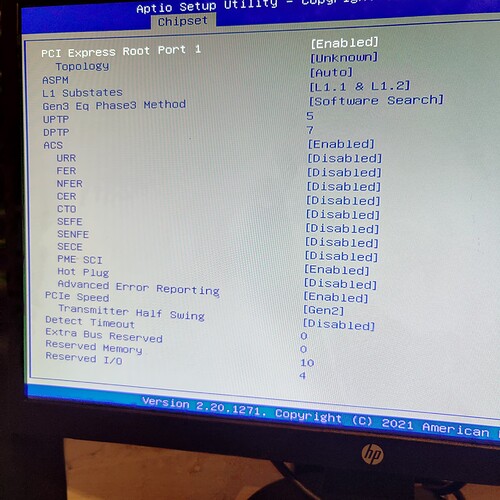 I have tryed different pcie lanes, tryed popping the card into a working card slot and no joy it's just that card. It does have custom firmware but only for the timings update.
Any help would be appreciated