Having difficulties setting up flight sheet and mining vert coin! any help please?
What part were you getting stuck on? I just picked a pool and miner for my brand gpu and was up and mining in 30 seconds.
You have 2 different pools set. Get rid of one. If you're manually setting a pool not in the drop down list you don't use the %url% callback
Thanks for the advise, so I correct it but still has no hash rate!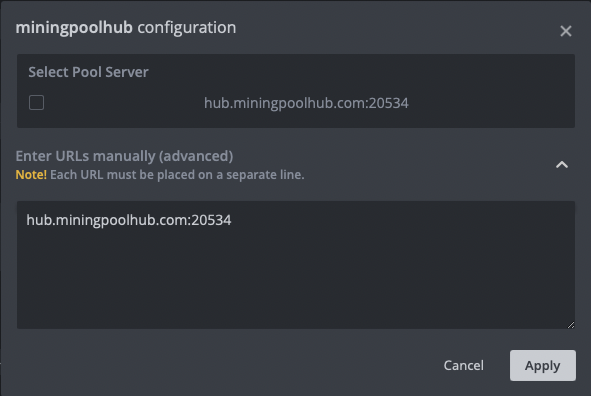 Which miner you are using? can you share with me your miner configuration if you don't mind?
Start from scratch, don't enter any servers manually and then there's no risk of mispelling or putting the wrong stuff. Just pick from the drop downs and that's it. No need to overcomplicate
It works


Thank you so much for your help