Hi. I have got a 5 cards rig. 2 nivida 3 asus tuf.
I have added today another gpu asus tuf 3080 lhr to my rig and straight away I had gpu driver error.
Any ideas how to fix this?
I have read some and lots of people say it is oc settings
After I disconnected the new card,rig is working fine.
So than new card cause a problem.
I enclose screenshots.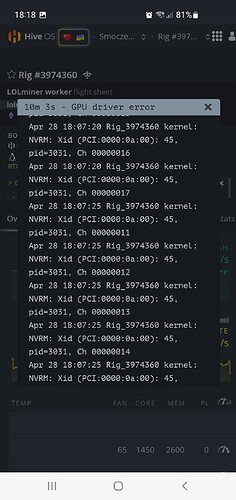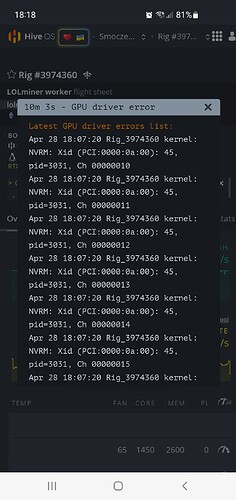 What I have tried .
I setup delay for overclock 60s and system starts normally but after that time ,crashed again.
Do you think it might be oc settings issue?
Do I have to reset all settings and start from beginning again?
Any help would be appreciated.
Thx