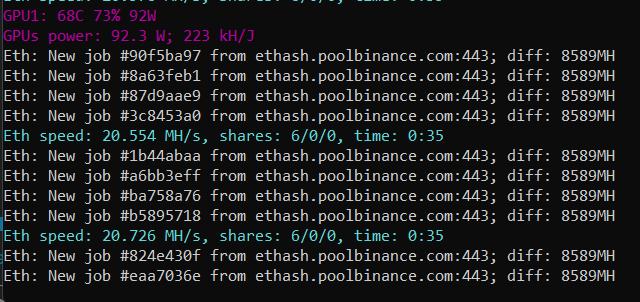 92W 20.7 MHZ
remove power limit, use a locked core clock (as low as you can without losing hashrate) and as much memory as is stable.
I move these values, and the performance does not go up or down
Then you aren't using a locked core clock
This topic was automatically closed 416 days after the last reply. New replies are no longer allowed.