Hello fellas,
I was wondering if it was possible to dual mine eth and zil but with a catch. I would like to use ethermine pool instead of the ezil one to maximize my profits. I've tried a couple of ways. The one I found the easiest and effortless for one to follow is this
Proxy mine in ethermine using shardpool.
Set up a flight shit and
Set up your eth wallet
Pool: Configured in miner
Miner T-Rex and add the following in the config file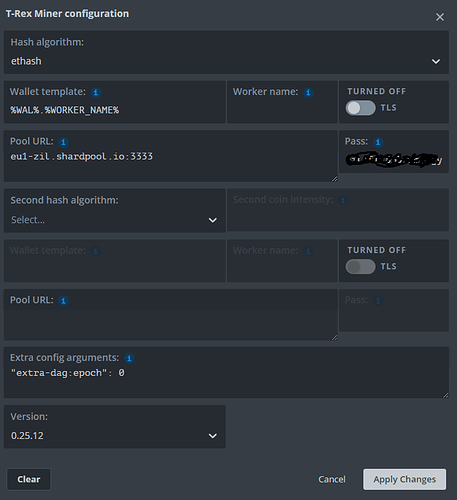 In the password field you write down your zil address separeted with '@' and then the ethereum pool URI plus '!x'
Example → [email protected]:4444!x
I do tho have some concerns with regards on proxy mine and stale shares.
Any thoughts? Any advices? Does it worth the hassle?