Remove power limits and reboot. Also, why manually configure everything when you could just use the dual mining fields in the flight sheet/miner config? Here's my config screen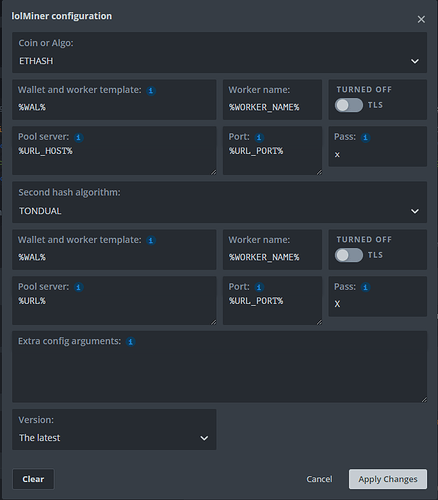 I configured initially because that's what I found on several websites about configuring for dual mining.
I tried your way, but I'm getting this error all the time and I don't receive any TON jobs. Any suggestions?

Show your flight sheet (before clicking edit)
I sort it out eventually… sorry for my late reply and appreciate your support… however, because of energy bills in uk and 10 degrees more on the temps of the cards, I decided that is not worth it to dual mine for a £0.5 profit a day
This topic was automatically closed 416 days after the last reply. New replies are no longer allowed.