Hi guys, I'm going to share with you my hashrates and my settings of my gpus while I'm mining Ethereum and Toncoin, of course the 3060 that's thermal throttling is a little bit hot but that's because is a Ventus X2 and the stock thermal pads are really bad.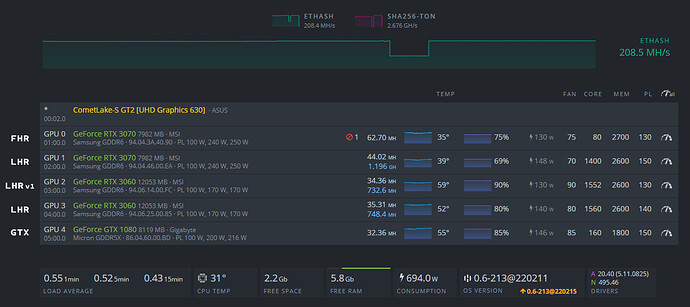 The LHR cards are mining with lolminer v 1.44, the FHR and the GTX is mining in T-rex v.0.25.2.
If you have any suggestion you can comment.