So I am currently trying to mine ravencoin solo at herominers. But every time we are closing in on a new block there is an insane amount of hashpower all of a sudden mining there for a small amount of time. Im still getting more luck every day, but I am wondering if this heavily reduces my chances of getting a block. If im only like mining, helping this guy with all that hashpower, get the blocks. It just feels very fishy!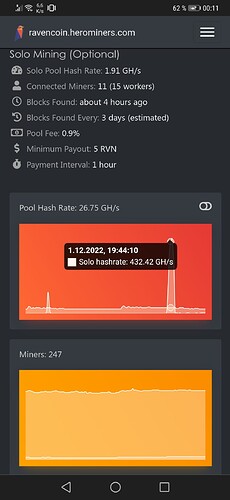 It goes from 1,8 ghz to over 400 just for a wee while!
What is this so called strategy? The guy with all the hashpower still need a luck % to be able to get the block, as everyone else, right?
Thanks for reading.