Hello together
I have two Radeon VII installed in a mining case. Unfortunately, they are only displayed as "xxx-xxx-xxxx". Other cards "RTX 2060" are displayed correctly and also work.
I am using the latest HiveOS version: 0.6-215@220409 and driver 20.40 (5.11.1001)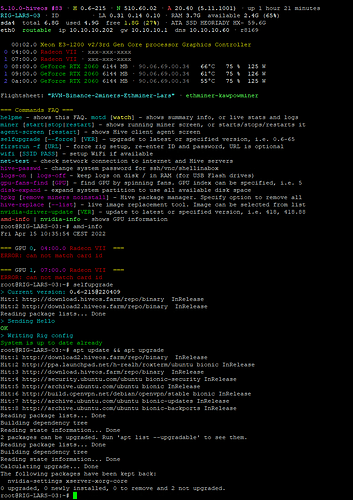 All updates are up to date.
Does anyone have a solution to the problem?
Thank you and best regards