Hi community,
I have recently started mining from November 2021. I have a good understanding of setting up and operating HiveOS and through this I now have a stable running rig. What I am not very experienced in is efficiency. I am looking for feedback on my screenshot below in regards to running efficiently. Currently this rig is using around 1800 watts at the wall and provides around 460mh.
Any comments on this setup would be greatly appreciated.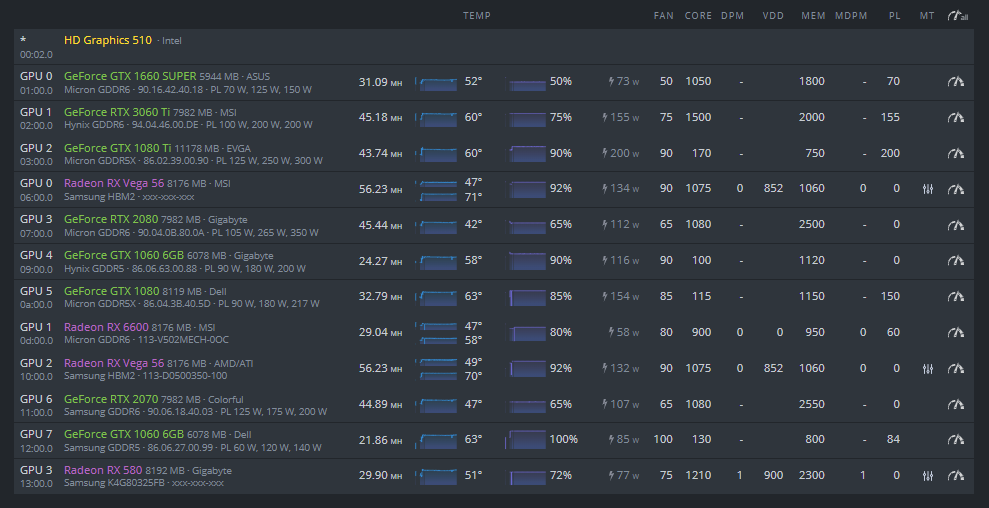 Looking forward to hearing from you.