Hi,
I've been mining for a month now with two rigs and a total of 24 GPUs. As of yesterday, the increase in the accumulating payout percentage has slowed a lot. Yesterday, I was at 41% to my next payout. Today it's only at 49%. It wasn't this slow before.
T-Rex Miner shows a total accepted shares for both rigs at around 89,000 shares. However, HiveOS only shows a combined accepted share total of around 34,000. Why is there such a big difference?
HiveOS accepted shares: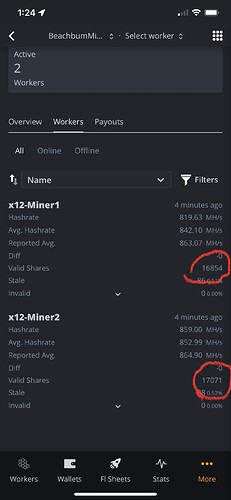 Miner-1 accepted shares: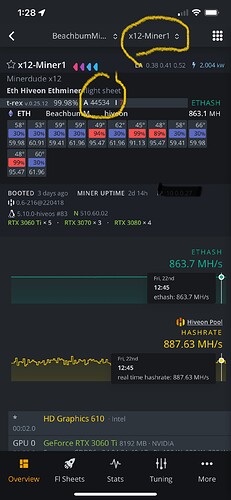 Miner-2 accepted shares: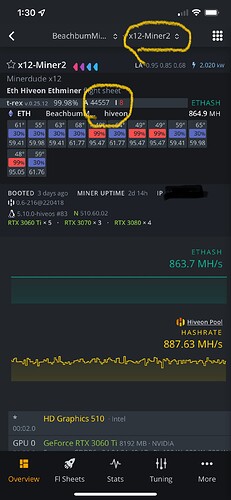 Am I missing something here? Something's not jiving. Thanks for your help.