Hi, last night i had a problem with one card of my rig. I try a serveal options:
Connect only issue card to rig. (got the error)
Change PCIe Slot (got the error)
Connect to windows PC and run miner (got the error)
Run some test but doesn't reply the problem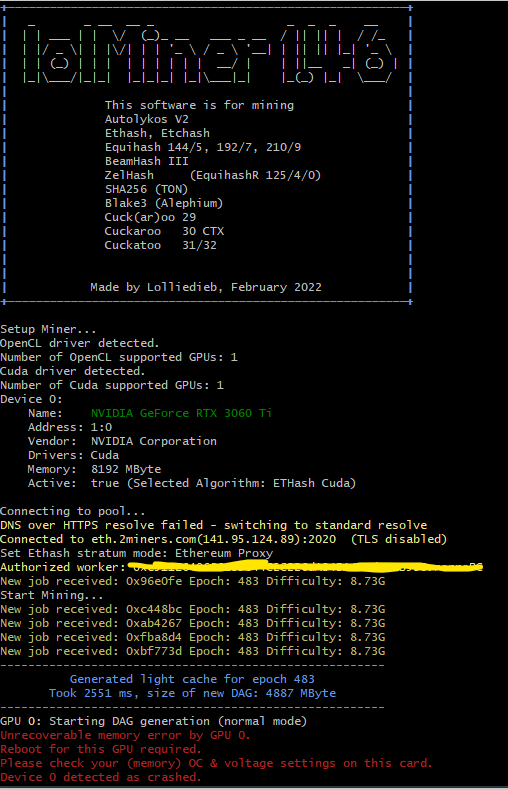 But if i play in the windows PC y can play withou issue, the problem is when i run de the miner.
PS: sry my bad english