I simply cannot figure out what is wrong with one of my 3060 ti LHR cards.
The card in question is GeForce RTX™ 3060 Ti GAMING OC 8G.
Hiveos throws out an error and the card starts to mine at around 17 MH/s.
I have tried the following:
reducing mem clock speeds
swapping riser
swapping cables
fresh hiveos installation
the card has a physical switch on itself, for silent or OC bios, tried both of those
I am now at the point where I moved the card to a test rig with a fresh hiveos installation, and I removed all overclocks. And I still have the same issue.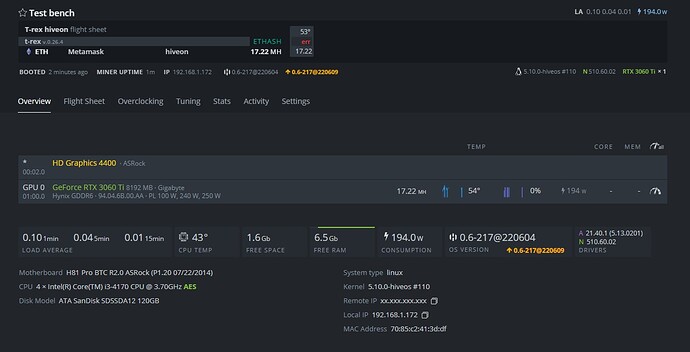 Anyone faced a similar issue?