Hey All First time post,
Does anyone know if there is a problem seeing RTX 3060 Hynix GDDR6 Vram temperatures?
Noticed after updating to the latest version of Hive, 3080's and other Nvidia cards now show core and vram temp. However, all my 3060 Hynix GDDR6 cards don't show Vram temperatures?
Sorry if this is a redundant question, couldn't find an answer on miner or this form. wanted to see if anyone saw the same thing? Just odd all Nivida cards i have show both temps and just this one (which isn't even a gddr6x memory) is having issues.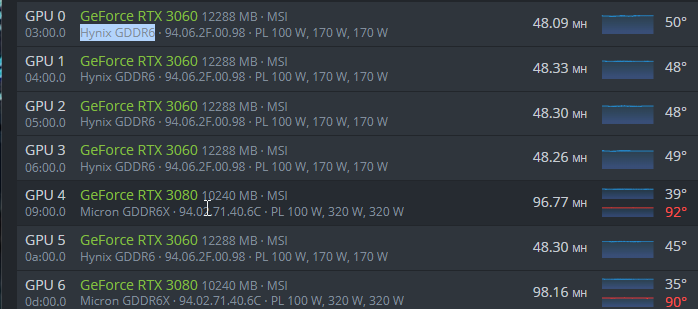 Any thoughts?