Hi,
I followed this guidance:
I created the wallet and that address has three formats it seems Default, Compatibility and Legacy.
But no matter what I do I get the authorization error all the time.
There was no eth-pool.bat either, only an ethw-pool.bat which I used. That fails so I hand created an eth-pool.bat (by seeing what that article had in its eth-pool.bat file) but it just fails always.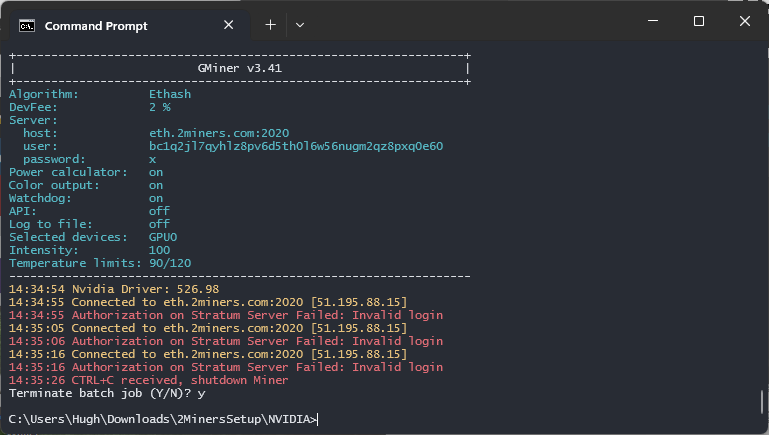 I found very few mentions of this problem too, so it seems its very uncommon.
Any ideas?
Thanks
PS: That article describes how the mining is for etherium with the paid returns being in Bitcoin, so I was puzzled as to whether the expected wallet address should be a bitcoin or etherium address - frankly I don't even know what questions to ask!