What Is a Crypto Wallet?
Every year, cryptocurrencies become more and more widespread; the development of IT technologies largely facilitated this. The demand for cryptocurrencies is due primarily to the realities of current crisis events in the world. Thus, a cryptocurrency wallet is an essential tool for anyone who wants to use cryptocurrencies.
In this guide, we review the best crypto wallet providers in the market today.
Best Crypto Wallets of 2022
In the world of cryptocurrencies, storing funds is an inevitable problem. We usually use so-called "cryptocurrency wallets" for this. They hold virtual funds rather than physical bills and coins, so they rely on software. Choosing a cryptocurrency wallet matters more than a cash wallet. There isn't much difference in terms of the security of funds with physical wallets. However, it's different with cryptocurrency wallets — the software handles security.
A programmer can program the wallet in several ways — some of which are more secure, others less so. The method of access can also affect security. A cryptocurrency wallet can not only be a computer program, but also a mobile app, a string of characters written on a piece of paper, or a dedicated physical device resembling a flash drive. We will describe all types of cryptocurrency wallets later in this article.
Aside from security, the user interface can also be programmed in many ways. In some wallets, it is clearer, in others less intuitive, but the most significant difference is the method of access:
Through a program installed on your computer.
Through a mobile application.
Through a browser add-on.
Through connecting a dedicated device to a USB port.
Some of the access methods described are considered more secure than others. However, no malware must be installed on the device where you use the cryptocurrency wallet. It is the most common reason for losing funds, usually irrevertable. You can also install a second operating system on your computer(dual-boot or VM) that you can use solely for this purpose.
If you still decide to use the wallet on your primary device, make sure that it is not infected, do not visit suspicious sites, and be careful not to install viruses on it. Even the best wallets for crypto can't fully protect you from viruses, so be sure to exercise caution.
What are Crypto Wallets
The primary purpose of a cryptocurrency wallet is to store, receive and send cryptocurrencies securely. However, many wallets also integrate cryptocurrency exchanges with them. This way, the users avoid transferring cryptocurrencies to an exchange. Others offer the ability to store multiple cryptocurrencies within a single app. Some of them even allow you to stake your funds. Thus, your capital grows by a few-odd percent per year.
Things to keep in mind while choosing a crypto wallet:
With cryptocurrency wallets, the funds are in your account, which can only be accessed by you and not by the exchange. Thanks to this, if the cryptocurrency exchange would cease its activities, for example, because of a hacker attack, your funds will not be at risk.
To increase the security level, one can use a hardware wallet. It is a small device often resembling a flash drive whose task is to store cryptocurrencies outside our computer. It is not vulnerable to hacking attacks on our computer as the private keys remain on it. So, it is worth considering buying such a device if we plan to store large amounts of crypto or use a cryptocurrency wallet frequently.
The best crypto wallet will be a free software wallet because of the lack of payment in most cases. We can set it up by downloading a program for your computer or an app for your phone within minutes. In our list, you will find both types.
Make sure to check the status of the wallet's code. If the code is open-source, any developer can suggest changes and improvements, including for security. If the code is closed-source, there is no such possibility. Therefore, most experienced users prefer open-source wallets.
There are hundreds of cryptocurrency wallets on the internet. Which one is the best? We hope our list of the 10 best crypto wallets will help you make the right choice.
Ledger Nano X
Ledger Nano X is an excellent choice for those who use their cryptocurrency wallet frequently. One of the best cold crypto wallet.
Features and benefits of Ledger Nano X:
The most advanced hardware wallet from Ledger.
With its help, one can install up to 100 applications.
Its screen is twice as wide, making it easier to use.
The wallet uses a USB-C connector instead of Micro-USB.
It differs from Nano S with support for mobile devices via Bluetooth (including iOS).
8 hours of standby use.
Weight and dimensions: 34 g (1.19931 oz) / 72mm × 18.6mm × 11.75mm (2.83 in × 0.73 in × 0.46 in).
Price: $150
Level of security: CC EAL5+
Ledger Nano S
Ledger Nano S is one of the best crypto hardware wallets used to store cryptocurrencies and NFTs offline.
Features and benefits of Ledger Nano S:
It supports over 5500 different cryptocurrencies and tokens.
Allows you to stake cryptocurrencies like Ethereum, Polkadot, Tezos, Cosmos, Algorand, and Tron via Ledger Live or an external wallet.
The CC EAL5+ chip handles the security of the funds.
The wallet can only install three applications at a time.
It is operated via a computer or an Android device.
iPhones are not currently supported.
Weight and dimensions: 16.2g (0.57 oz) / 56.95mm × 17.4mm × 9.1mm (2.24 in × 0.69 in × 0.36 in).
Price: $50
Level of security: CC EAL5+
Trezor Model T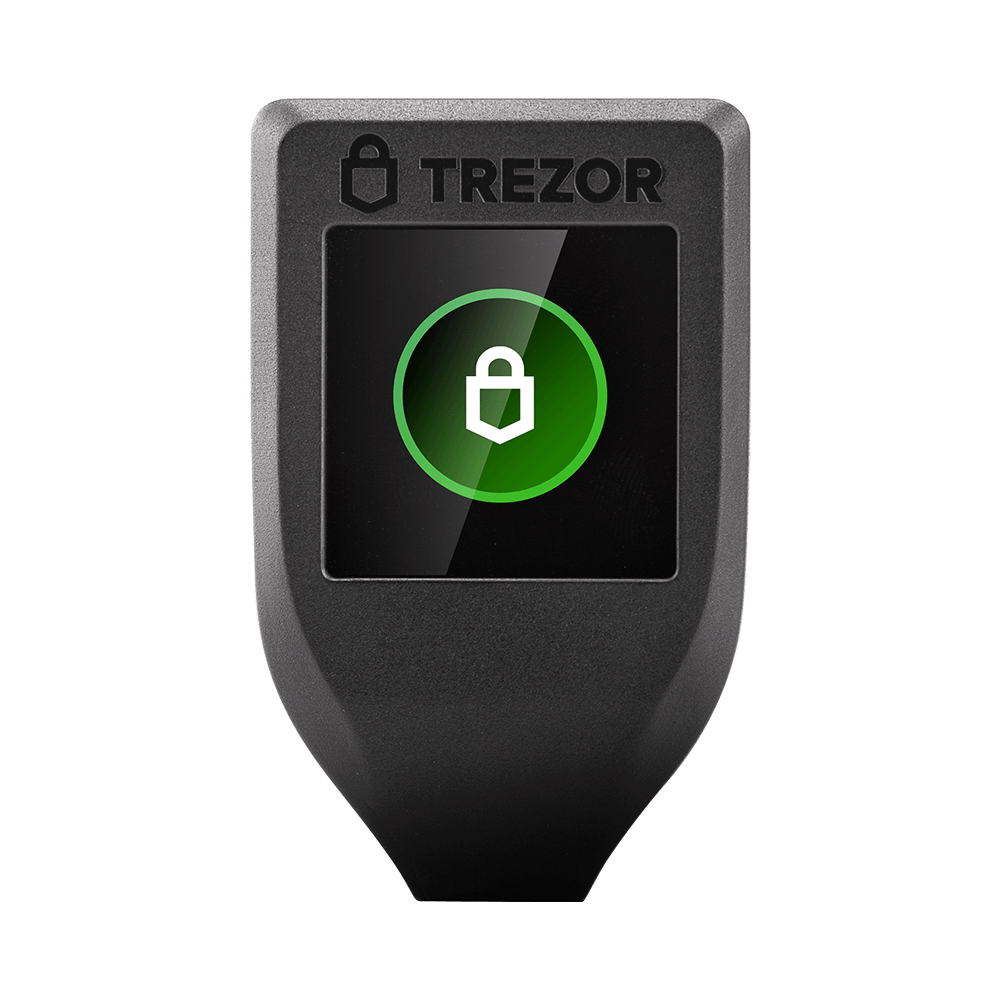 Trezor Model T allows storing cryptocurrencies offline securely.
Features and benefits of Trezor Model T:
Due to its Universal 2nd-Factor technology, the wallet can also be used as a security token.
Before the user approves the login, the details of the authorization request will appear on the wallet screen. It allows the users to see what action they are authorizing.
Trezor Model T works on Windows, macOS, and Linux computers.
The Mobile version works only with Android devices, and iOS is not yet supported.
The device has a USB Type C connector, and a large 240x240 pixel screen.
This wallet is CE and RoHS certified and you can take it on a plane with you - x-rays won't damage it.
Weight and dimensions: 22 g (0.77 oz) / 64 mm x 39 mm x 10 mm (2.52 in x 1.54 in x 0.39 in).
Price: $200
Level of security: High. Through FIDO2, the Trezor Model T is considered to be one of the safest cold storage cryptocurrency wallets in the world.
Exodus
Exodus is a trendy choice among cryptocurrency users because of ease of use, high interface clarity, and intuitiveness.
Features and benefits of Exodus:
It supports over 100 different cryptocurrencies.
Exodus offers a mobile app, a desktop app, and integration with Trezor hardware wallets.
It supports both Windows, macOS, Linux, Android, and iOS.
Exodus offers cryptocurrency exchange options in its app.
24/7 support.
Variety of staking options. You can find their list here.
Exodus is not entirely open-source. While the code for some applications is publicly available, the wallet is mostly closed-source.
Level of security: Exodus is a software wallet. Thus, it is only as secure as the device it's installed on and the user's security practices.
Please check the transaction fees applied.
Trust Wallet
Trust Wallet is a mobile software wallet that allows you to store multiple cryptocurrencies.
Features and benefits of Trust Wallet:
It supports over 53 different blockchains and over one million assets.
The mobile app is available for both Android and iOS devices.
Over 25 million users use Trust Wallet worldwide. It also allows you to store various cryptocurrencies and exchange them.
Cryptocurrency purchases are also possible with a credit card.
Exchanges are possible without identity verification.
Included in the list as one of the best crypto wallets for staking. You can learn more about all of them and the annual interest rate.
It is an open-source cryptocurrency wallet.
Level of security: to reach the highest security level, please follow these tips from the developers.
Coinbase Wallet
Coinbase Wallet supports hundreds of thousands of tokens and a whole world of dapps. It puts you in control of crypto, keys, and data.
Features and benefits of Coinbase Wallet:
It gives the possibility to safely store and quickly view all of the users' NFTs (ERC721 tokens) right in your Wallet.
Enables users to keep all of their crypto and NFTs in one place.
The users can explore the decentralized web on their phone/browser.
Level of security: The developers guarantee industry-leading security. To reach the highest security level, please follow the tips from the developers.
Atomic Wallet
Atomic Wallet can store multiple cryptocurrencies. One only needs to download it once and then can conveniently store over 300 different cryptocurrencies and tokens right away. The extensive selection of cryptocurrencies makes many people believe Atomic Wallet is one of the best crypto wallets for altcoins.
Features and benefits of Atomic Wallet:
The source code is public (an open-source wallet), and the developers assure you that the private keys will never leave your device.
Over 3 million users trust Atomic Wallet worldwide.
It offers many staking options, the list of which you can check here.
Level of security: Atomic Wallet guarantees a high level of protection. Get more info.
AirGap Wallet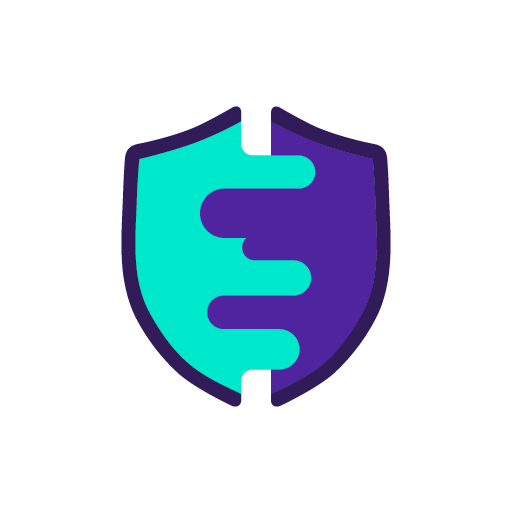 AirGap is a free, software-based wallet for storing multiple cryptocurrencies where security levels are not an issue.
Features and benefits of AirGap Wallet:
This wallet works through two devices with two different applications: AirGap Vault and AirGap Wallet. The former serves as an offline device, much like a hardware wallet. It is recommended to use a phone startup for this purpose, which will be put into airplane mode as soon as AirGap is installed. The second one, AirGap Wallet, is an app you can install on your primary device. It will not have access to your private key, which is very positive for the security of your wallet.
AirGap is fully open-source.
The AirGap Wallet mobile app is available for Android and iOS phones and desktops for Windows, macOS, and Linux computers.
Level of security: With the protection provided by AirGap Vault, AirGap is one of the best crypto wallets for Bitcoin. In contrast, the AirGap Vault app, which serves as cold storage, is available only on mobile for Android and iOS devices.
MetaMask is a software wallet. It does not require any physical device to function, and it is entirely free.
Features and benefits of MetaMask:
It only supports Ethereum and Ethereum-based tokens (ERC20, 721, and more).
Its source code is open source, which means that anyone can check it out and suggest changes if needed.
It functions in two forms - a browser add-on and a mobile application. Both ways of access are very convenient, and the interface is neat and intuitive.
Level of security: MetaMask is popularly used, especially by Ethereum miners, because of its ease of use and top security.
Binance
Binance Wallet is an application that enables users to purchase and sell digital currency.
Features and benefits of Binance Wallet:
Free download.
Access from iOS and Android devices.
The application will link to your primary Binance account.
The commission charged for the transactions is 0.10%
Level of security: The developers implemented IP address and device whitelisting to ensure the highest security level. Thus, unauthorized access is prohibited. To reach the highest security level, please follow the tips from the developers.
eToro
eToro enables its users to purchase, store, receive, and transfer crypto on the eToro Money crypto wallet with no hassle.
Features and benefits of eToro:
Access from iOS and Android devices.
The possibility to change more than 500 crypto pairs to other crypto assets.
Free download.
Level of security: The developers claim that eToro is one of the safest crypto wallets available. They have equipped it with high-level security features and standardization protocols.
Conclusion
There are many good cryptocurrency wallets available. The primary choice before you is:
Software wallets. They are completely free and convenient because you don't need to plug any device into your computer or phone.
Hardware wallets. They provide more security.
AirGap. It lets you convert an old, unused Android or iOS phone into a hardware wallet for free.
Regardless of which wallet you decide on, remember to watch out for malware on the device you use it on. Viruses can irrevertably wipe out your entire cryptocurrency account balance, so be extra careful; you can also use your cryptocurrency wallet on a separate device or a separate operating system to avoid this situation.
FAQ
What is a crypto wallet?
A cryptocurrency wallet is a program that stores cryptocurrencies. Its primary functions are receiving and sending cryptocurrencies. However, some wallets allow for more capabilities. They are Proof of Stake cryptocurrencies, staking, exchanging cryptocurrencies, etc. Each wallet has two addresses — private and public. With the personal address, you can manage your available funds, and with the public address, you can receive funds.
What are the best crypto wallets?
We divide cryptocurrency wallets into:
Hardware wallets. Hardware wallets are physical devices that usually look like a regular flash drive.
Software wallets. Software wallets are simply computer programs or mobile applications.
AirGap wallet. It allows you to turn your old, no longer used phone into a hardware wallet.
A hardware wallet is considered more secure because the private keys are stored on a dedicated device, away from your computer's disk. It makes it impossible for viruses to intercept it unless connected to an infected computer. However, no matter what type of wallet you avoid, it is essential to ensure that the device you use is virus-free. It is the only way to prevent hackers from the unauthorized appropriation of your cryptocurrencies.
In terms of security, if you don't want to spend any money on buying a cryptocurrency wallet, consider the AirGap wallet.
How much does a Bitcoin wallet cost?
There are various Bitcoin wallets. Their prices range from 100% free software wallets to hundreds of dollars, like the Trezor Model T. They vary in functionality and security. By storing private keys on a separate device, physical wallets are considered more secure than software wallets, where private keys are stored on your computer's disk.
So if you are planning to transfer more significant amounts of money to your wallet or intend to use a cryptocurrency wallet regularly, consider purchasing a hardware wallet. It doesn't have to cost much — the Ledger Nano S, for example, costs about $50. However, suppose you only use the wallet occasionally or trade small amounts. In that case, a software wallet will be sufficient for you, and you can set it up for free by downloading the mobile app or a suitable program for your computer.