In 2022 we observed global changes that also touched the cryptocurrency and mining sectors. We experienced cryptocurrency price drops, the merge of Ethereum, the birth of new coins, and beyond. All these events had a substantial influence on the view of mining by those involved and the decisions miners made. Let's review what Hiveon found out about the events and their effects.
Hiveon OS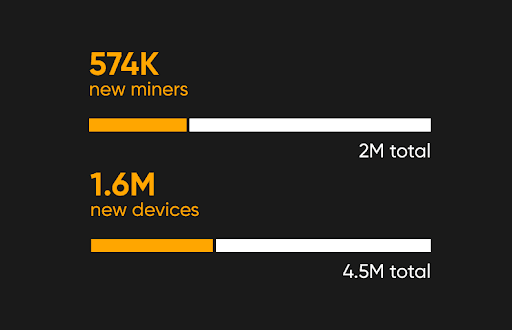 Hiveon had a significant influx of miners in 2022, when 574K new miners started utilizing Hiveon OS, increasing our user base of miners to over two million!
1.6 million new mining devices were incorporated into Hiveon OS in 2022, resulting in a total of 4.5 million connected devices by the end of the year. So, even though 2022 seemed quite challenging, the numbers show miners' significant involvement and interest in mining.
Interesting facts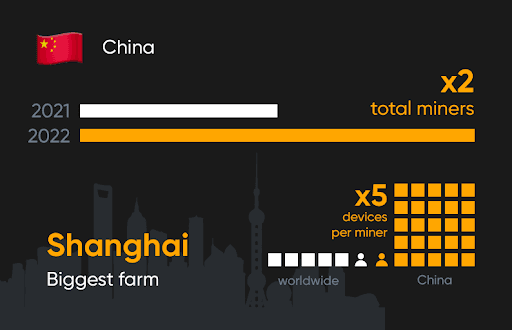 The Chinese mining community has doubled from 2021 to 2022 and now makes up the majority of active miners. Currently, the average miner in China has 5 times more devices than miners in other countries. The largest farm is located in Shanghai.
Pool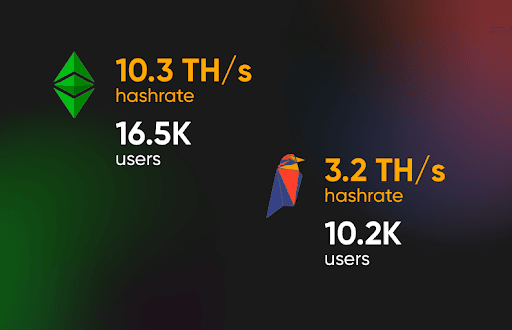 Just two days after the launch, Hiveon was ranked second in terms of hashrate among RVN pools, according to MiningPoolStats. Currently, the pool has 10.2K active users, and its hashrate stands at 3.2TH/s.
The Ethereum Classic Pool has acquired 16,500 active members, and its hashrate is now at 10.3 TH/s.
Crucial events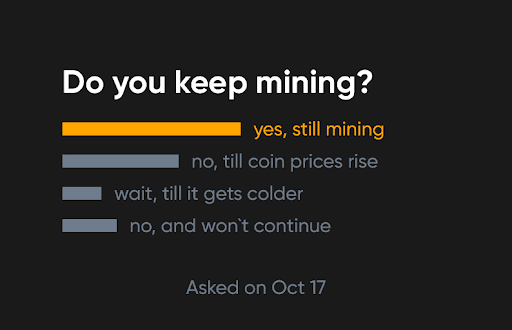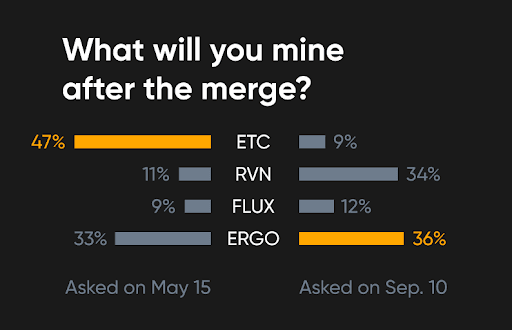 In September, ETH merged, leaving miners to decide which coin to mine. Many chose ERGO, FLUX, and other options, but most ended up mining ETC. Our pool's miners responded to the merge with 16% moving to ETC, 7% going to RVN, and the rest shifting to other coins. This information was backed up by the questionnaire we held on our social networks.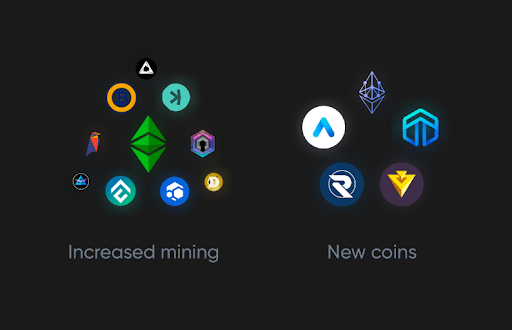 After the ETH merge, mining activities of ETC, RVN, KAS, FLUX, BTG, and CTXC have been on the rise. Additionally, ETHW, ALEO, RXD, and NEXA have recently emerged into the mining scene.
ASIC Firmware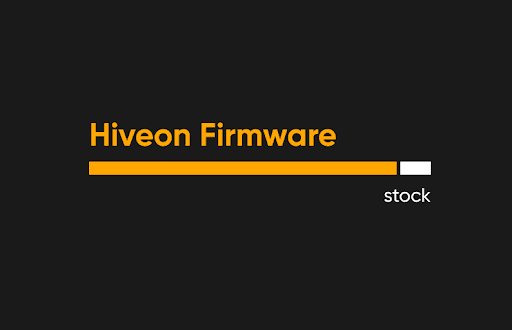 90% of ASICs connected to Hiveon OS take advantage of Hiveon ASIC Firmware, while the rest are operated without firmware. The vast majority of users choose firmware as it reduces electricity consumption and increases hashrate by up to 20%. Users reported that typically installing the firmware on their ASIC miners takes around 10 minutes, depending on the device. This year we've launched 19 series firmware, with 35% of all 19 series ASICs now running on Hiveon OS with the Hiveon Firmware installed.
2023 trends
We constantly analyze what is happening in the market, and we can already see the trends of 2023. All parties involved craft the most effective strategies to ensure profitable mining operations. Both big and small miners are migrating their operations to locations with more affordable electricity rates.
The trend toward lower operating costs also continues.
Crypto companies are broadening their scope of operation by introducing alternatives such as:
Hosting centers.
ASICs sales divisions offering miners and hosting with no additional charges (the electricity and maintenance fees already included into the price).
ASIC repair centers.
GPU rig owners are offered all-inclusive hosting. The clients receive 97% uptime; a hosting center takes care of maintenance and repairs at no extra cost. Likewise, the hosting center's services include all monitoring and related services.
Assessments of future crypto market performance differ. Some companies are very cautious when predicting market growth; others are confident that the market will experience a notable increase during the April-May period.
Hiveon believes in crypto, web3, and blockchain. We are sure these powerful solutions can transform many spheres of life. And we are working every day to make it happen.